One of the fastest growing entertainment hubs on Lake Travis is the westside community of Spicewood/Briarcliff. The growth along Hwy 71 north of Hamilton Pool Rd. is incredible and supplying that growth with good eats are some great dining choices. Here is our guide to the Best Restaurants in Spicewood.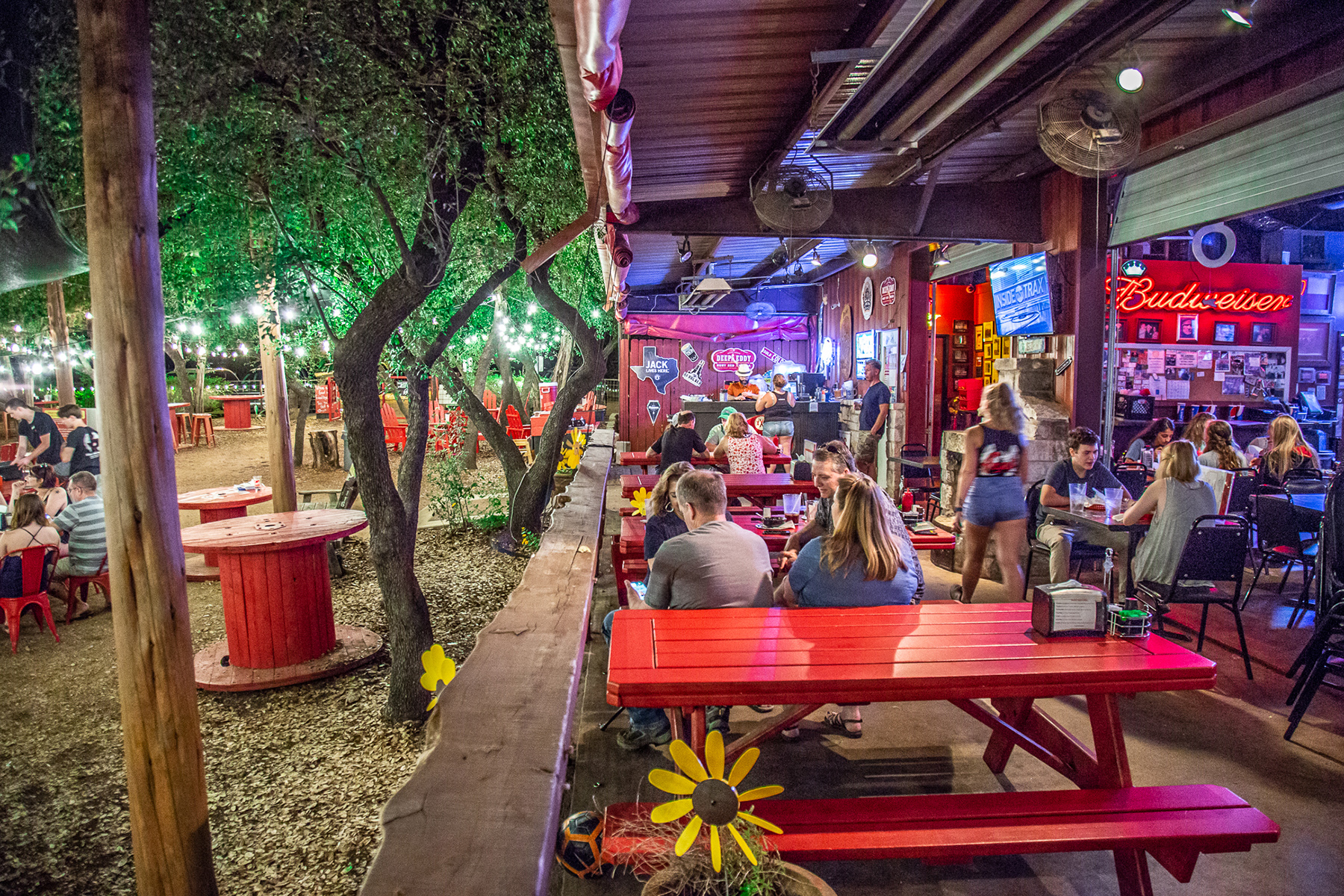 Angel's Icehouse is a relaxed destination for burgers & brews with a pet- & kid-friendly garden & both and indoor and outdoor stage. A reminder of the way life should be.
Angel's is a place the whole family can enjoy – even the fuzzy ones! Kick back with a cold one while you watch the kids run around our huge outdoor play area. And as long as your pet's are leashed, bring'em along, too.
Home-cooked food is made with love. Hand Dipped Chicken Fried Steaks, Hand-Rolled Burgers and Hand Cut Fries are some of the specialties. Not in the mood for a burger and fries? They have a lot of Fresh Salads, Soups, Sandwiches, and more. Angel's also has a great kid's menu and (believe it or not) a pet menu, as well.
Live music every Friday night – Saturday nights on the outdoor stage (excluding winter). Come check out why Angel's Icehouse is your Family Bar & Grill!
Where: 21815 Hwy 71
Phone: (512) 264-3777
Web: Angel's Icehouse
Menu: Here
Related Links:
Lake Travis Vacation Rentals
Lake Travis Boat Rentals
---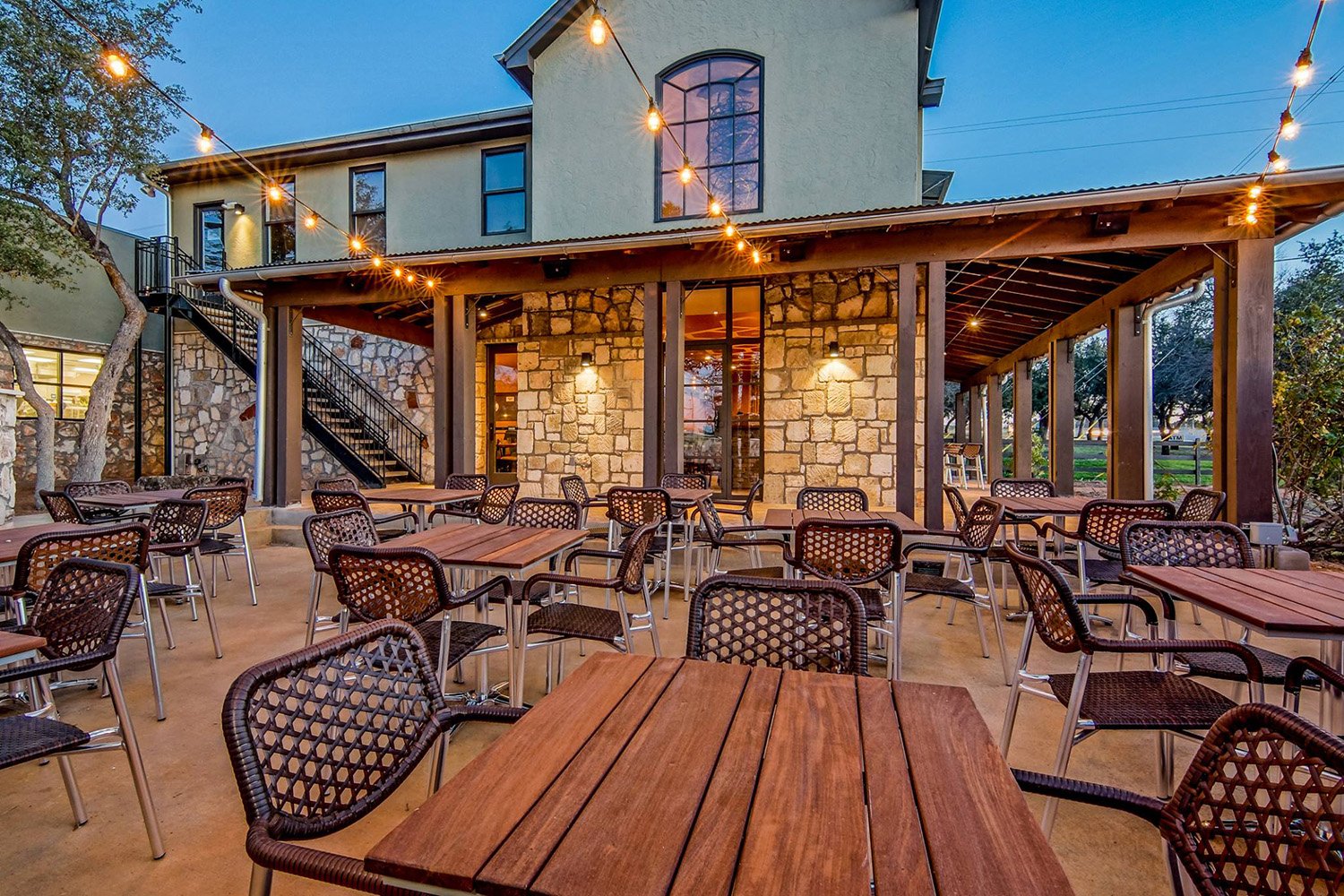 Apis Restaurant and Apiary features an elegant seasonal menu and offers Hill Country residents and visitors a unique and exquisite dining experience.
Apis is gracefully appointed for special occasions, yet relaxed enough to become your regular culinary sanctuary. Located at Highway 71 and the Pedernales River, Apis is named for and inspired by the honeybee.
Where: 23526 Hwy 71
Phone: (512) 436-8918
Web: Apis Restaurant & Apiary
Menu: Here
Related Links:
Lake Travis Golf Courses
Best Lake Travis RV Parks
---
J5 Steakhouse, a Lake Travis restaurant, is a casually elegant dinner-only steakhouse in Spicewood, TX. We want you to leave with a happily full belly, some cash left in your wallet and lasting new friendships.
The notion that J5 Steakhouse in Spicewood is a family-friendly restaurant is implied in its name, which refers to its owners, the Sudderth family: Husband Jaime, wife Jennifer, and children Jaimeson, Jaice and Jaiden.
J5 Steakhouse is a dinner-only restaurant and full-service bar open Tuesday through Saturday.
Where: 21814 Hwy 71
Phone: (512) 428-5727
Web: J5 Steakhouse
Menu: Here
Related Links:
Lake Travis Live Music Venues
Lake Travis Wineries and Vineyards
---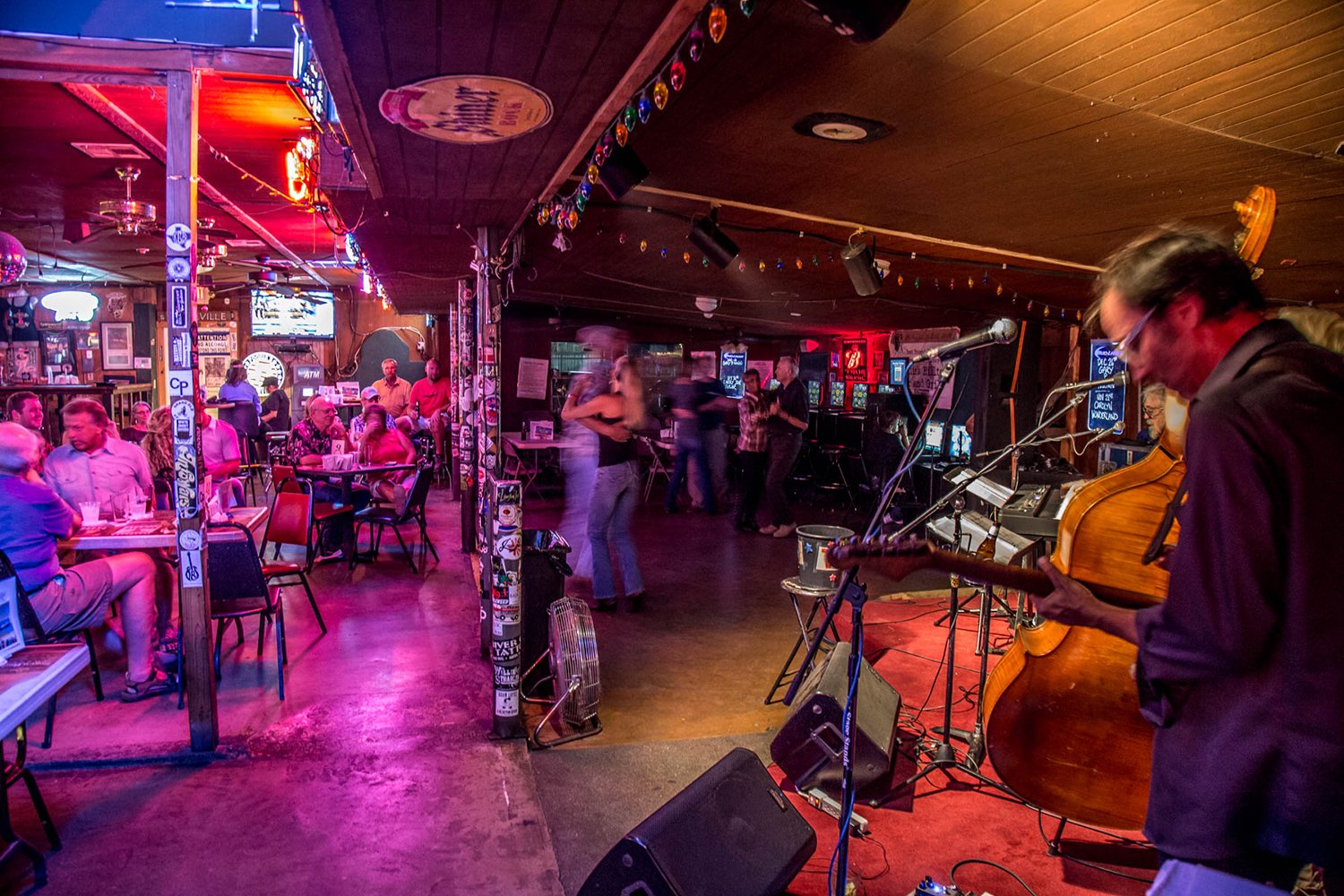 Poodie's Roadhouse, a Lake Travis live music, dancehall and restaurant venue offers the best in live music entertainment.
Over the years, Poodie's has hosted music legends Willie Nelson, Ray Wylie Hubbard, Freddy Powers, Ray Benson and Asleep at the Wheel, Jerry Jeff Walker, Billy Joe Shaver, Toby Keith, Kevin Fowler, Pat Green, Cross Canadian Ragweed, Billy Bob Thornton, Gary P. Nunn, Rusty Weir. And many more stars have graced our stage. So come on out.
Enjoy great Texas music, good food, and cold beer. As Poodie always sez: "No Bad Days."
Where: 22308 Hwy 71
Phone: (512) 264-0318
Web: Poodie's Hilltop Roadhouse
Menu: Here
Related Links:
Lake Travis Hotels
Lake Travis Camping
---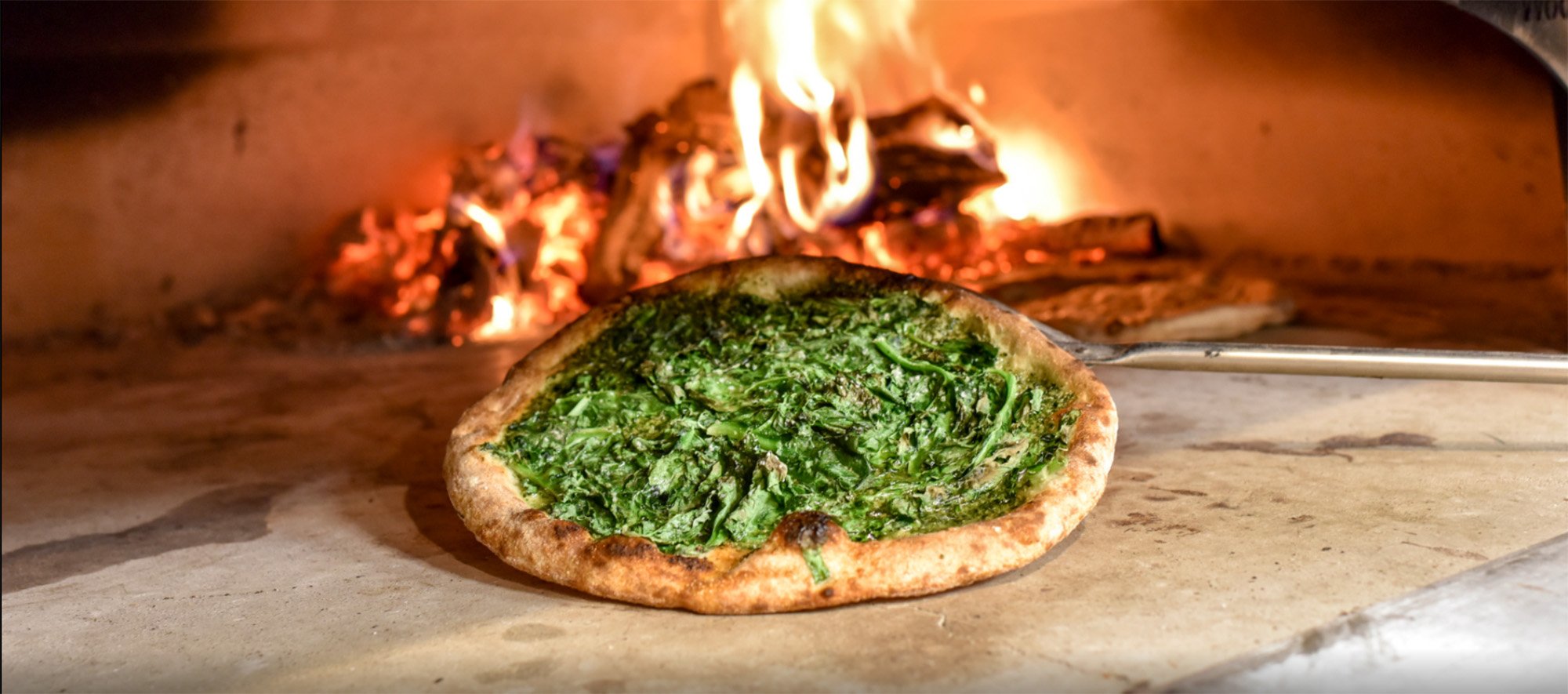 Pizzeria Sorellina, is a pizza restaurant designed to offer casual, inviting, family-driven food. A balance to its sister restaurant, Apis Restaurant and Apiary, Sorellina is boisterous, with open spaces and large communal tables. It is a restaurant for new and old friends, large groups and small families, and the solo patron just looking for a cold beer and hot pizza.
Specializing in traditional Italian pizza, customizable and baked to order, as well as simple salads and small plates. Meant for everyday enjoyment for the whole family. Quality ingredients and great food. Sorellina serves Neapolitan style 12″ pizzas, salads, and desserts. Wonderful Italian food, one of the area's best Italian restaurants.
Where: 23526 Hwy 71
Phone: (737) 222-6061
Web: Pizzeria Sorellina
Menu: Here
Related Links:
Visiting Lake Travis
Top Things To Do On Lake Travis
---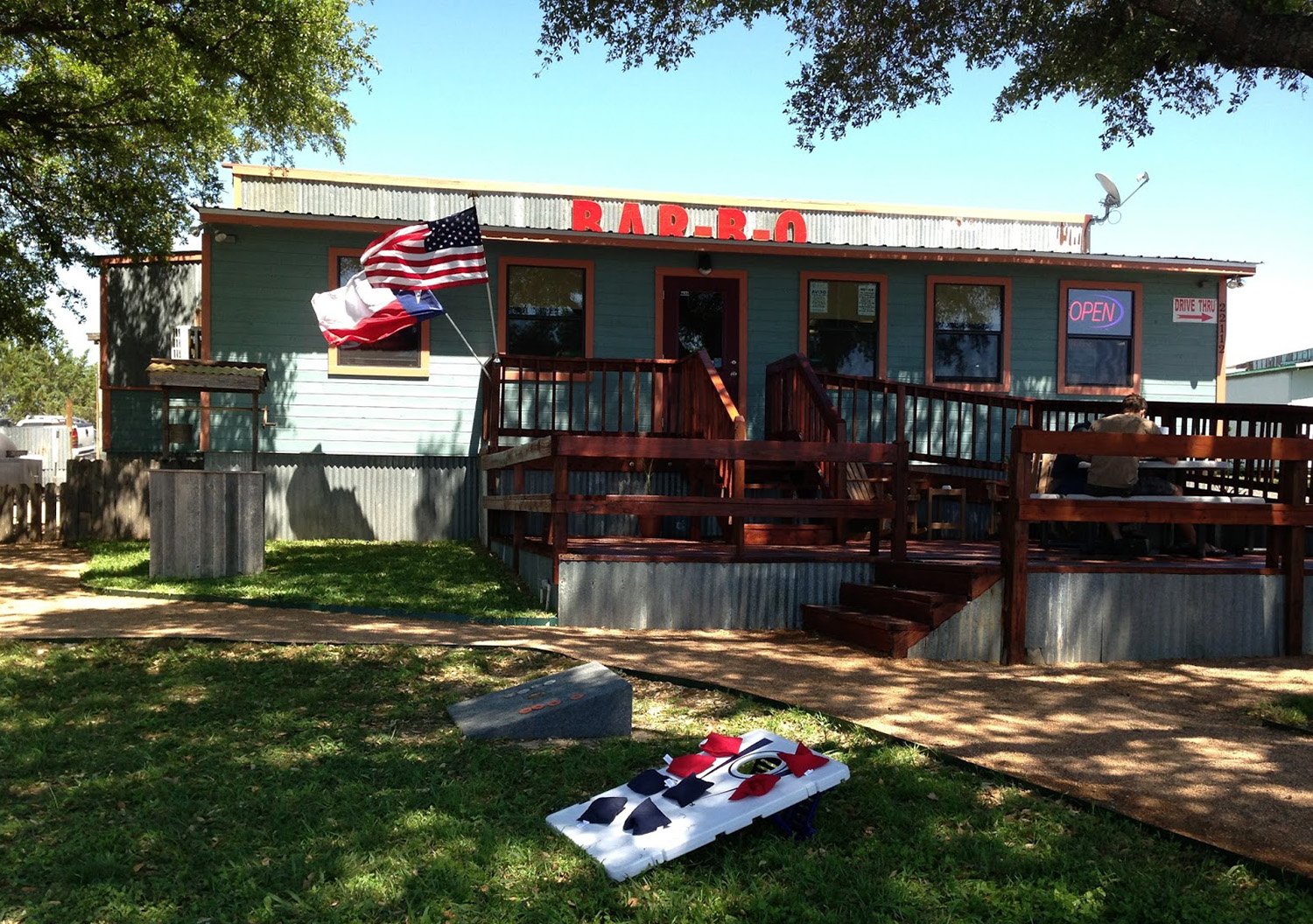 It's All Good Lake Travis BBQ Restaurant and the It's All Good Roadhouse Food truck are renowned for the Hill Country's best barbecue.
Any way you spell it: barbeque, BBQ, BarBq, or barbecue, the fact is 'It's All Good" is called that for a reason and truly lives up to its name. Whether its a juicy slice of their championship brisket, fall-off-the-bone beef ribs, whole smoked chicken, Pedernales sausage, rich pulled pork, or our succulent racks of pork ribs. It's All Good.
Where: 22112 Hwy 71
Phone: (512) 264-1744
Web: It's All Good BBQ
Menu: Here
Related Links:
Best Lake Travis Yacht Charters
Best Lake Travis Day Trips
---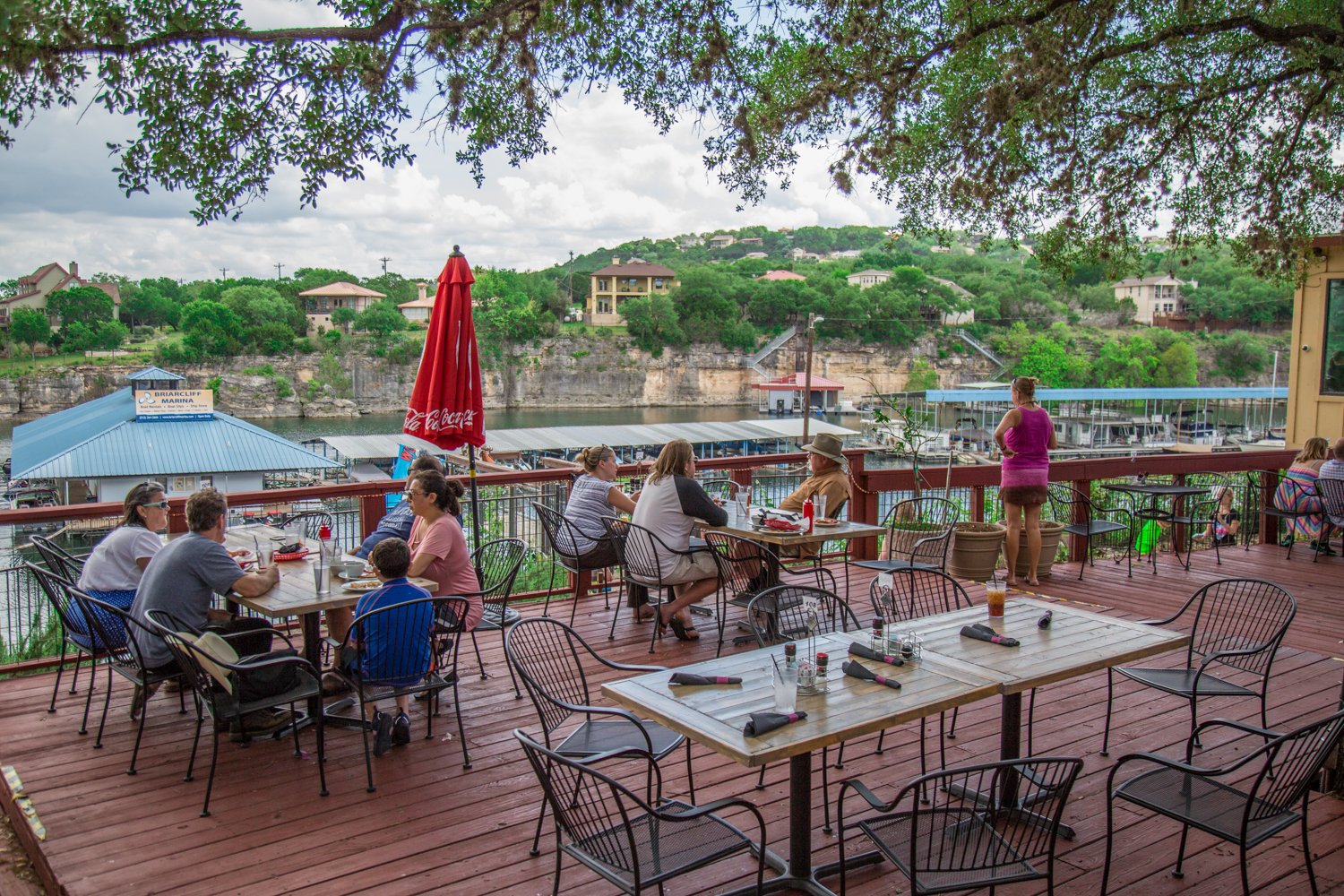 The Lighthouse Restaurant and Lounge is a full-service Lake Travis waterfront restaurant serving classic American food with a warm and cozy feel and a relaxing atmosphere.
Clean and sophisticated, kid-friendly with a relaxing coffee spot and occasional live music all in a stunning waterfront location. Come see us by car or boat via Briarcliff Marina.
Where: 513 Sleat Dr
Phone: (512) 213-1313
Web: Lighthouse on the Lake
Menu: Here
Related Links:
Best Coffee on Lake Travis
Best Lake Travis Party Boats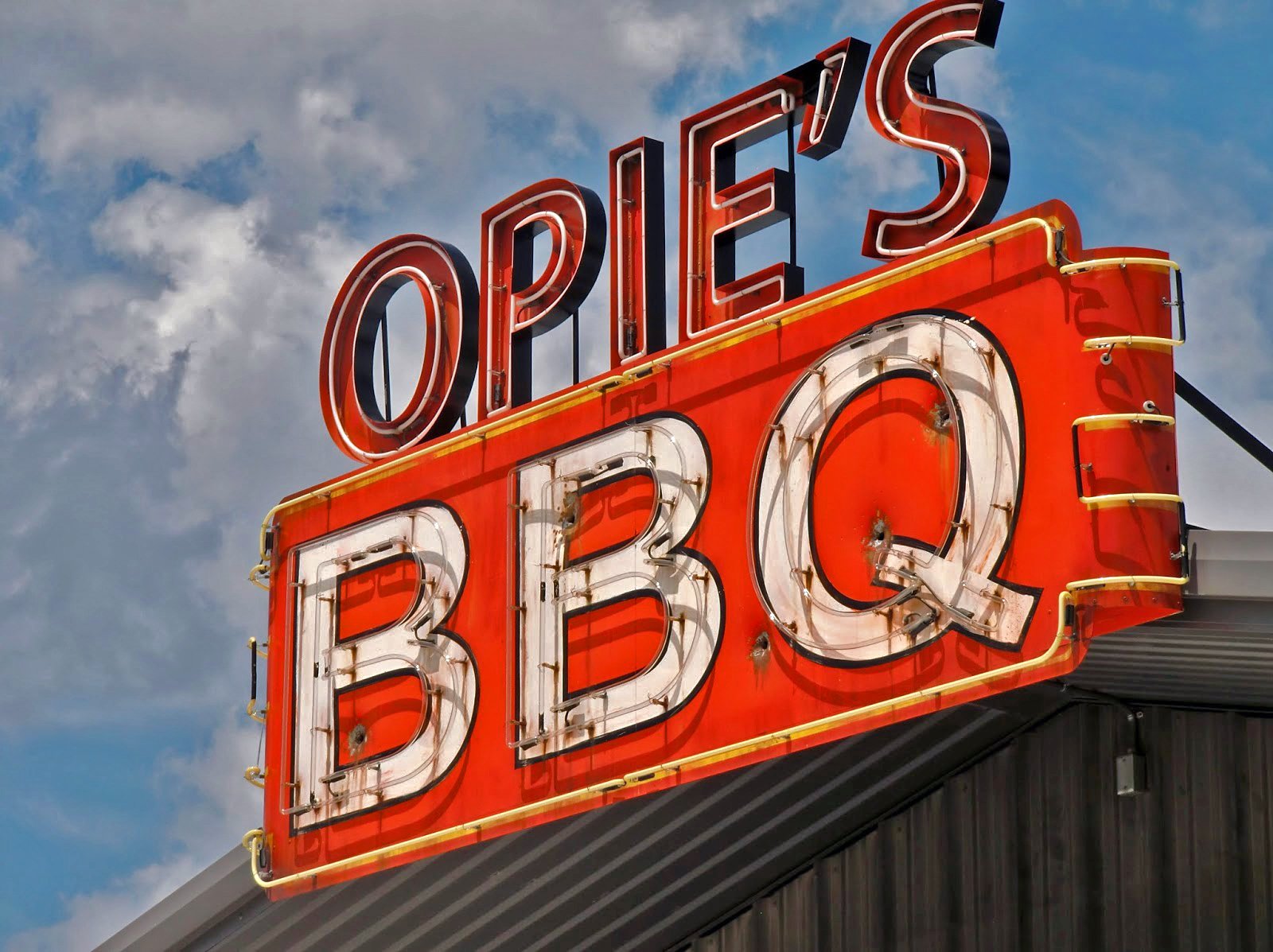 Opie's has been a carnivore's dream since 1999! A 12-foot-long smoke pit holds pork chops, pork ribs, sausage (regular, jalapeño & jalapeño-cheese), chicken, and brisket. Dipped in their delicious, vinegar-based sauce, weighed, wrapped and placed on a cafeteria tray. Pinto Beans, bread, pickles, onions, peppers and warm sauce are included. Opie's offers additional sides and delicious desserts to go along with your meat selection.
Opie's is housed in a metal building with several pit cookers and a couple of pit servers out front. The ambience is friendly and focused on food. "Life is good in Spicewood"!
Where: 9504 Hwy 71
Phone: (830) 693-8660
Web: Opie's Barbecue
Menu: Here
Related Links:
Lake Travis Vacation Rentals
Lake Travis Hotels