At the top of this page are dates and times for parades and fireworks on Lake Travis over 2022 the Independence Day holiday. Scroll to the bottom of this page for a list of ALL the events taking place over the Holiday Week.
Check here for a boat or party barge rental, if you plan to watch the fireworks on the water. Check here for your Lake Travis lodging choices. Here are the best parks on Lake Travis.
Sunday, July 3, 2022
Starnes Island Fireworks Show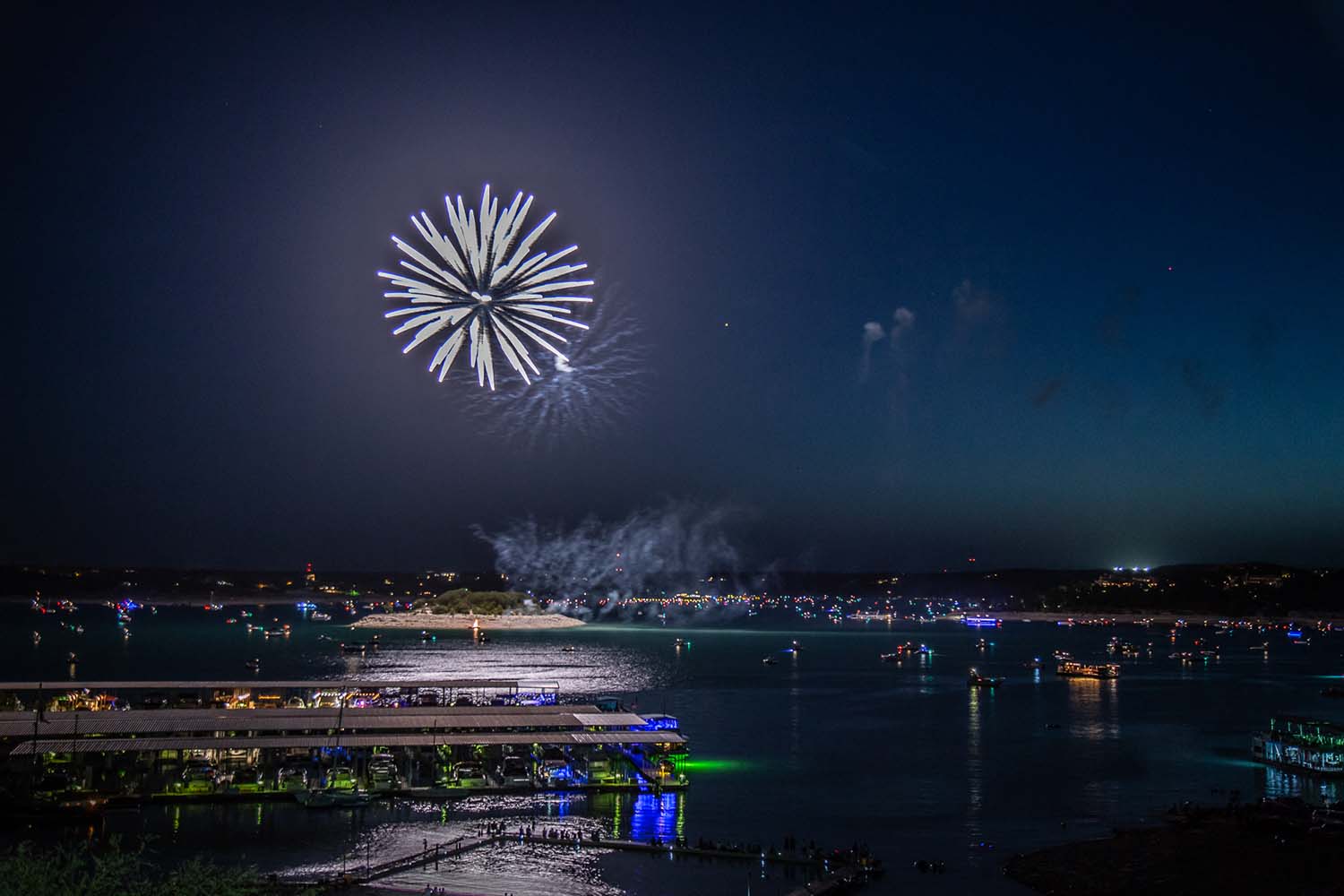 Starnes Island will once again be host to the biggest firework show on the lake. Starnes Island, just offshore from VIP Marina and Beachside Billy's, has been host to great fireworks on the lake for years. This year's show is sponsored by Volente Beach Resort. Here is our video flying out over the show.
This year's show starts just at dark on SUNDAY July 3rd and best observation is: 1) by boat – there will be over 1000 boats in the water that evening surrounding the island, 2) from one of the many hilltops surrounding the lake in the Volente area or 3) get front row seats at Volente Beach Resort's own Independence Day celebration event.
Event: Volente Beach Resorts 3rd of July Fireworks Show
Date: Sunday, July 3rd, 2022
Location: Starnes Island on Lake Travis
Host Beachside Billy's
Time: At dark (sunset is 8:30 pm on July 2nd)
Related Links:
Best Lake Travis Boat Rentals
Lake Travis Party Boat/Barge Rentals
Lake Travis Vacation Rentals
---
Monday July 4th, 2022
Lakeway 4th of July Celebration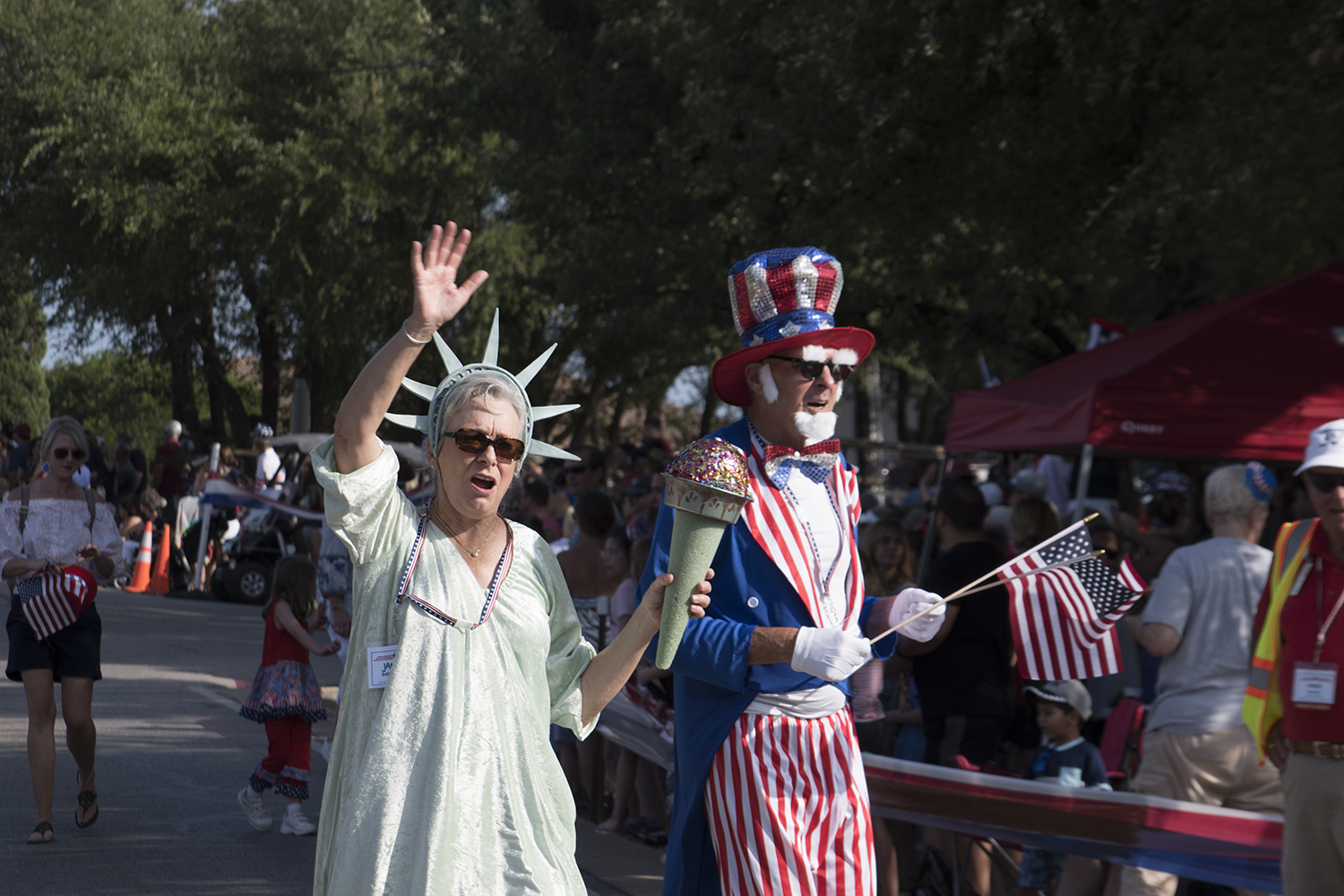 Independence Day is the City of Lakeway's biggest celebration of the year. Come and enjoy Lakeway's famous old-fashioned July 4th Celebration. We have activities for the whole family. Parade, live music, outdoor movie, food, games, awards.
Event: Lakeway July 4th Celebration
Date: Monday, July 4th, 2022
Location: Rough Hollow Elementary
Host City of Lakeway
Time: 8:30 am to 8 pm
Related Links:
Best Lake Travis on the Water Pub Crawl
Best Marinas on Lake Travis
Best Lake Travis Boat Fuel Docks
---
Saturday, July 3, 2021
Lights Over Lago 3rd of July Fireworks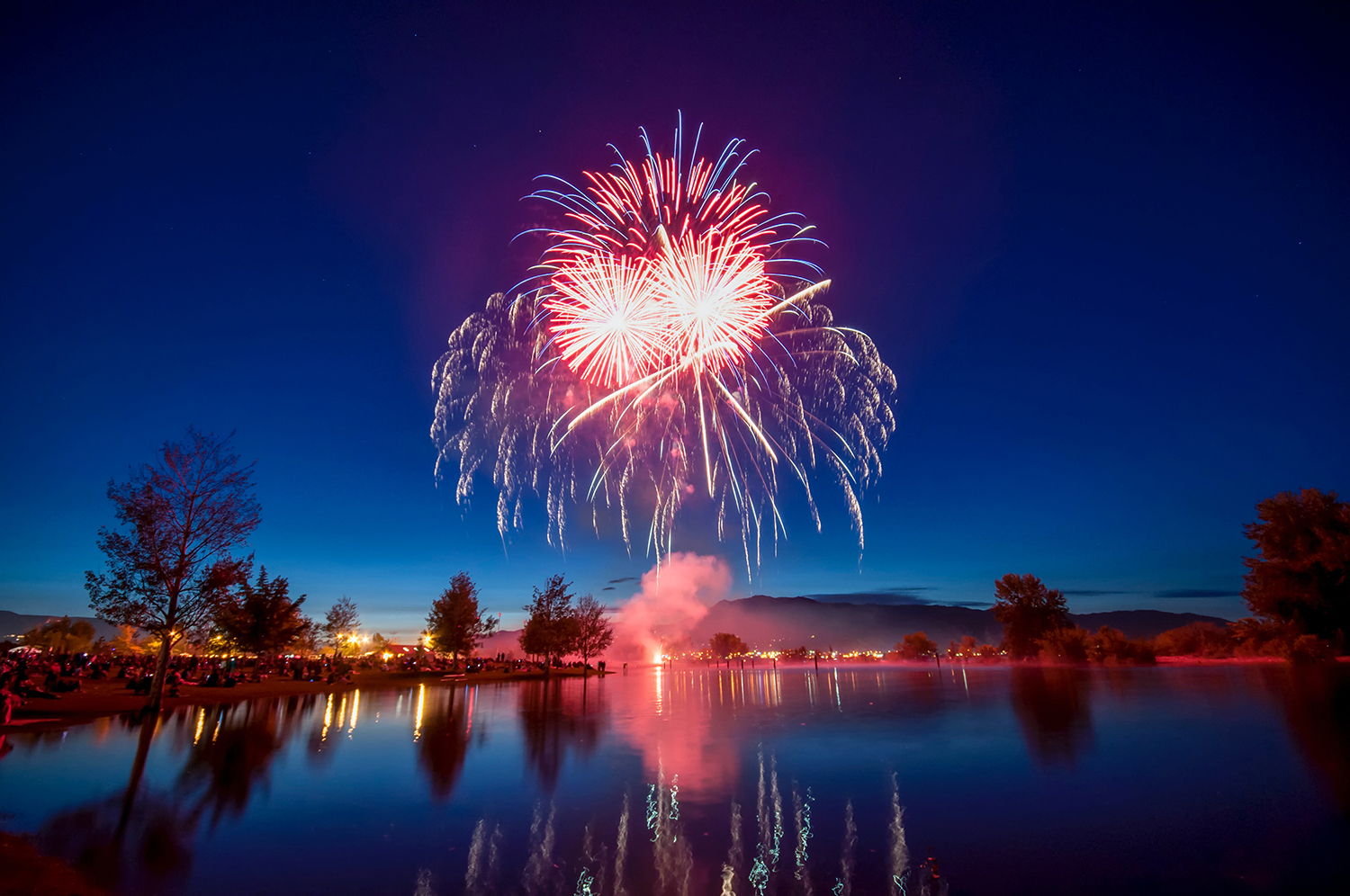 Lago Vista's Freedom Festival 2021 will celebrate the independence holiday with a full day of festivities. 5k, Parade and Festival in the park followed by fireworks.
Event: Lago Vista 3rd of July Fireworks Show
Date: Saturday, July 3rd, 2021
Location: Bar K Park
Host: Lago Vista 4th of July Council
Time: At dark (sunset is 8:30 pm on July 4th)
Related Links:
Lake Travis Lodging
Lake Travis Houseboat Rentals
Lake Travis Sailboat Charters
---
If you'd like to watch one of the firework shows from the water, check out or boat rental and party barge rental pages. If you're viewing from land check out a Lake Travis lakeside restaurant or one of the great parks on the lake.
Grab a drink and a bite to eat before the shows at a lake area restaurant or one of the lake's waterfront restaurants.
For ALL of the Independence Day weekend events on the lake check out our events page.
Have a happy 4th !
Related Links:
Lake Travis Lodging
Lake Travis Houseboat Rentals
Lake Travis Sailboat Charters
Holiday Week Events on the Lake