Lake Travis is considered one of the best sailing lakes in the state. Beautiful clear water, over 20 full service marinas and a steady breeze makes this Texas' freshwater sailing mecca. Here are the best Lake Travis sailboat rental and sailboat charter operators.
sailATX is a Sailboat Charter Service located at Sail & Ski Yacht Club Marina on beautiful Lake Travis. sailATX offers 2, 3 & 4 hours cruises, sunset cruises and restaurant cruises.
Web: SailATX
Phone: (512) 253-7179
Map It: 16405 Clara Van St
Related Links:
Lake Travis Vacation Rentals
Lake Travis Hotels
---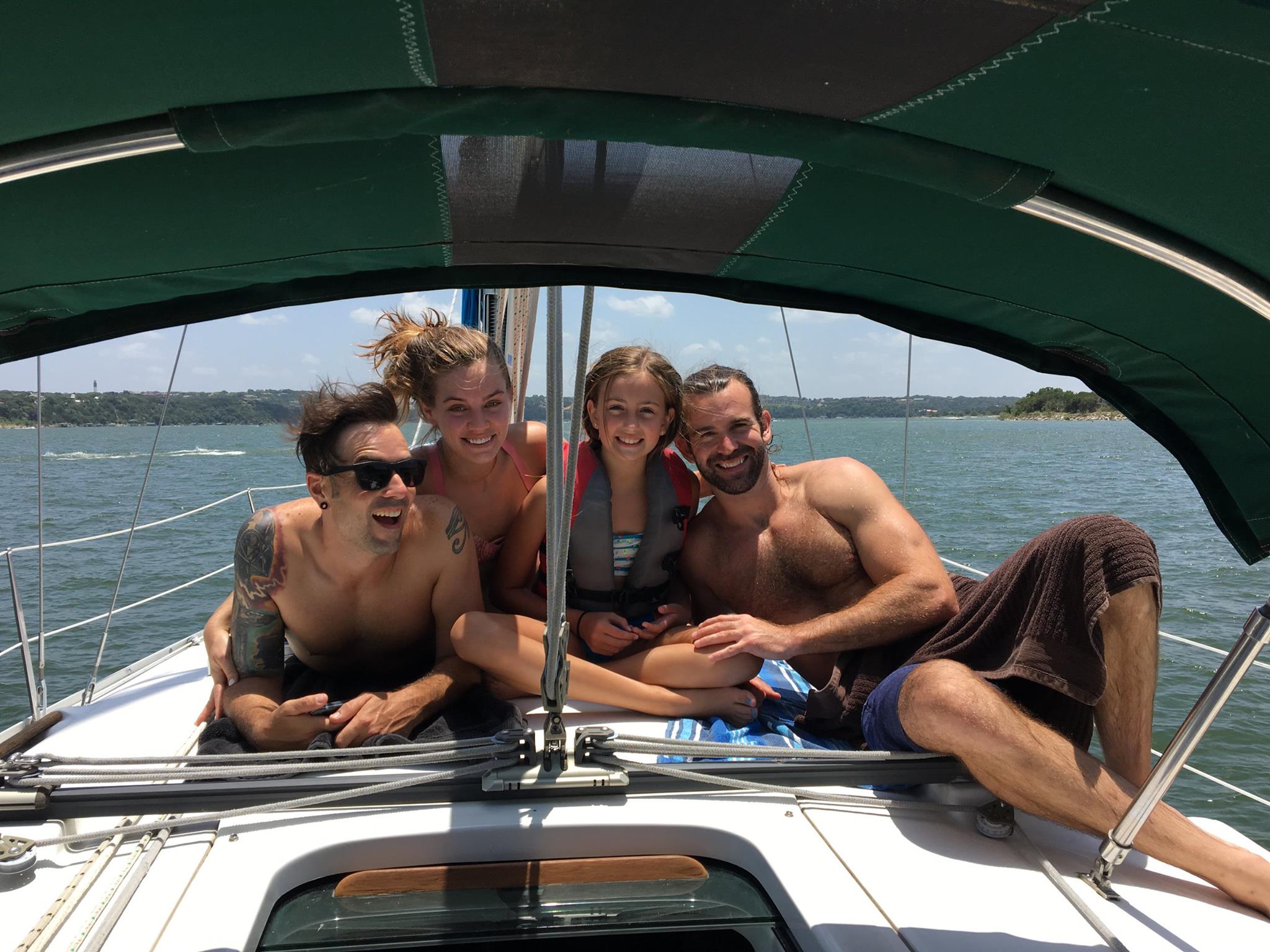 Texas Sailing, Lake Travis sailboat rental, tours, charter and lessons, located on Lake Travis in Austin, Texas, is owned by sailors, run by sailors, for sailors. Established in 1965, Texas Sailing has set the standard for sailing lessons, sailboat charters, and yacht sales in Central Texas.
Web: Texas Sailing
Phone: (512) 261-6193
Map It: 101 Lakeway Dr
Related Links:
Best Lake Travis Yacht Charters
Visiting Lake Travis
---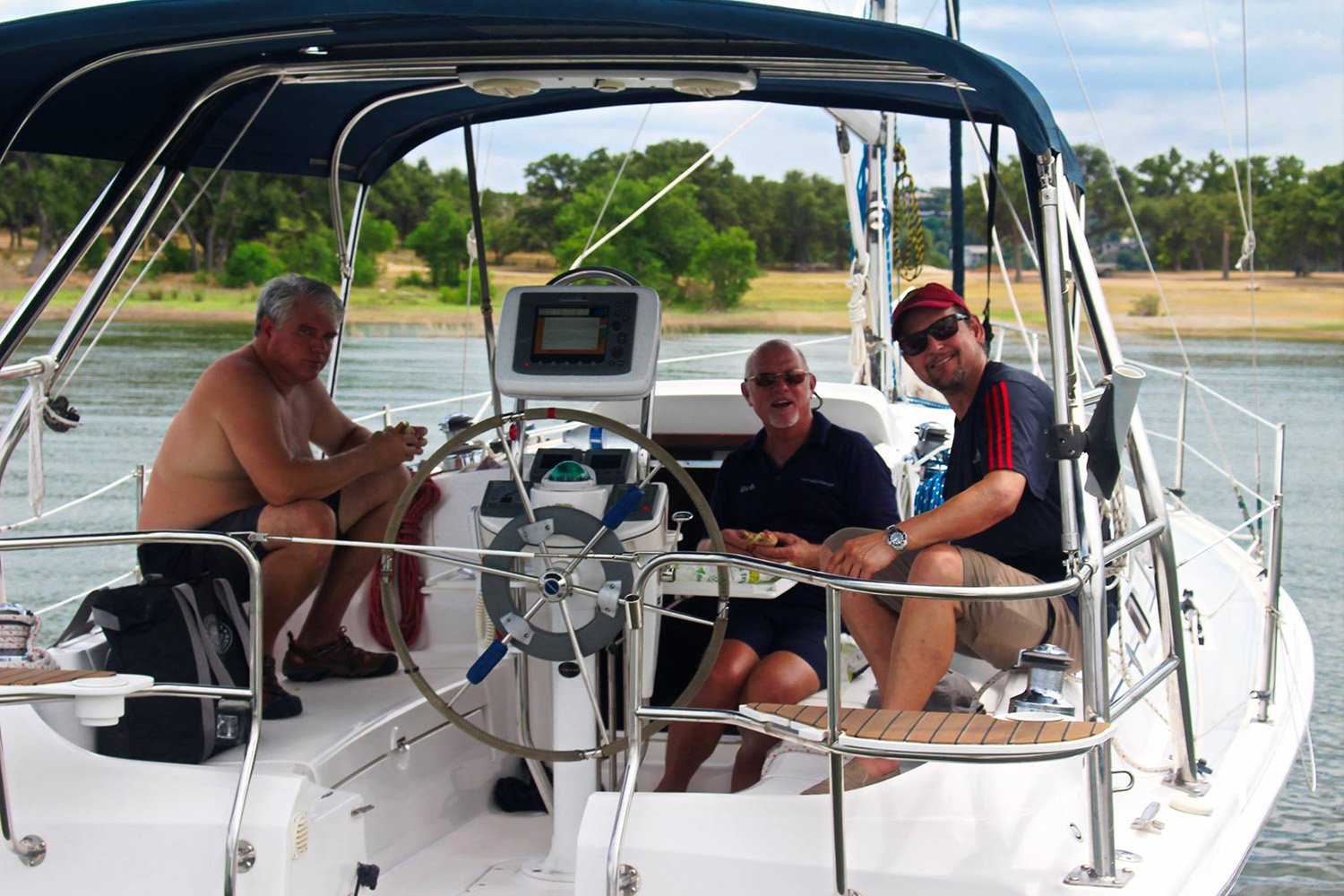 Located at beautiful Rough Hollow Marina, Landfall Sailing is a Lake Travis Sailboat Charter and Instructional operator. Sunset cruises, special occasions, Discover Sailing, Sailing Lessons. Our immaculately maintained fleet includes three Glen Henderson designed, 33 foot, Hunter coastal cruisers; they are clean, crisp and modern. Each boat is equipped with full instrumentation, chart plotters, autopilots, and Yanmar diesel engines. One of our training yachts is also equipped with radar. These boats are roomy, feature responsive handling and contain the same systems that you will find on fine charter yachts worldwide.
Web: Landfall Sailing
Phone: (512) 627-9901
Map It: 105 Yacht Club Cove
Related Links:
Best Lake Travis Parks
Best Lake Travis Boat Rentals
---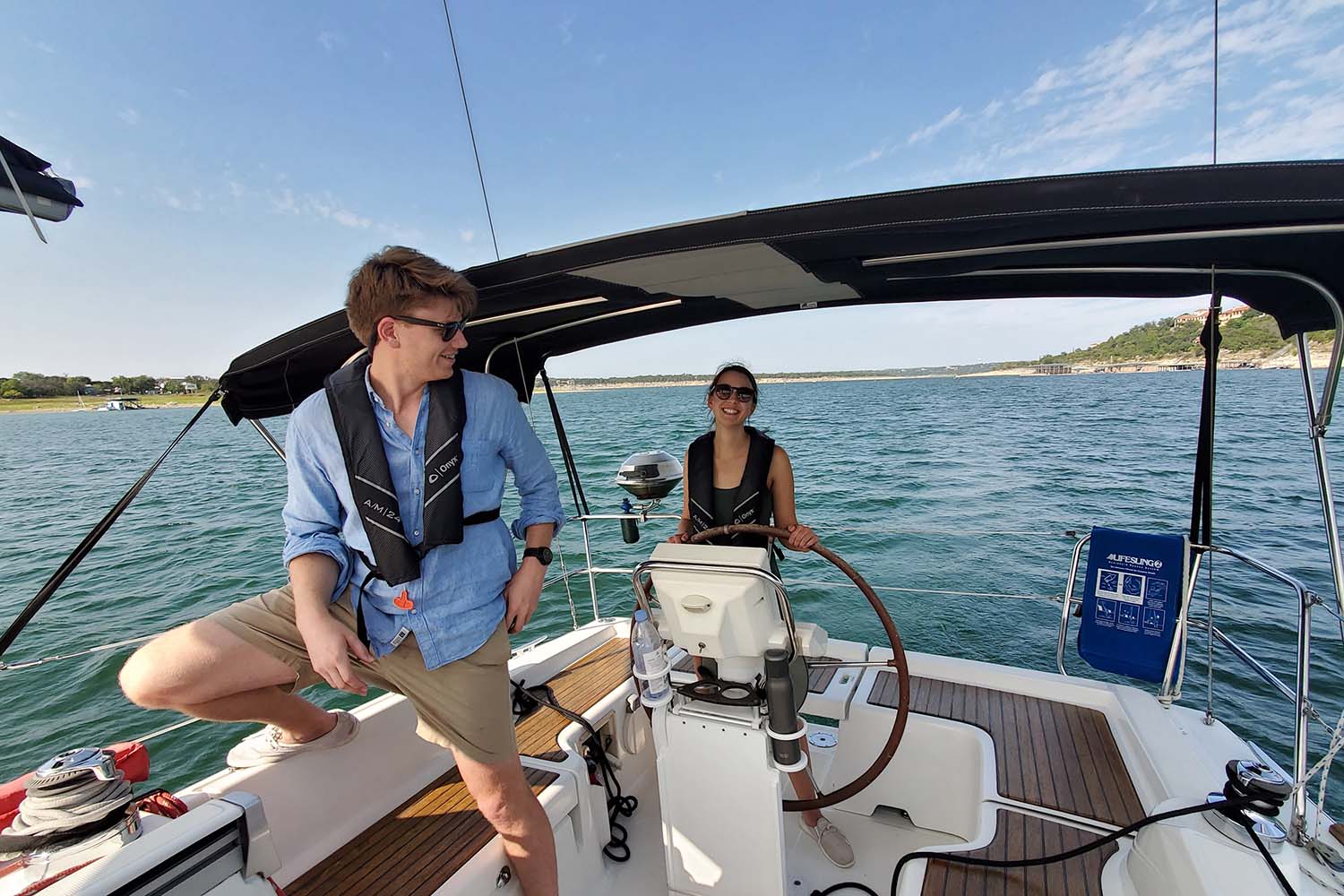 Our Captained Charters will treat you to a spectacular daytime or sunset cruise on Lake Travis. Our charters are private, so it's just the two of you, or your group, enjoying a peaceful, relaxing time under sail.
Our Sailing Club provides you with full access to a beautiful sailboat for a monthly fee that is not much more than slip rent. It's the easiest, and most economical way to enjoy sailing on Lake Travis. Imagine having all the fun of owning a sailboat but without all the time consuming hassles that go along with ownership.
Need sailing lessons? We are an ASA Sailing School teaching courses from Basic Sailing to Bareboat Chartering, Coastal Navigation, and Advanced Coastal Cruising. You can even take your advanced courses while you cruise the US, Spanish, and British Virgin Islands on one of our Caribbean Adventure Learning cruises.
Web: Outbound Sailing
Phone: (512) 222-7245
Map It: 16406 Stewart Rd
Related Links:
Best Lake Travis Lakeside Restaurants
Lake Travis Camping
---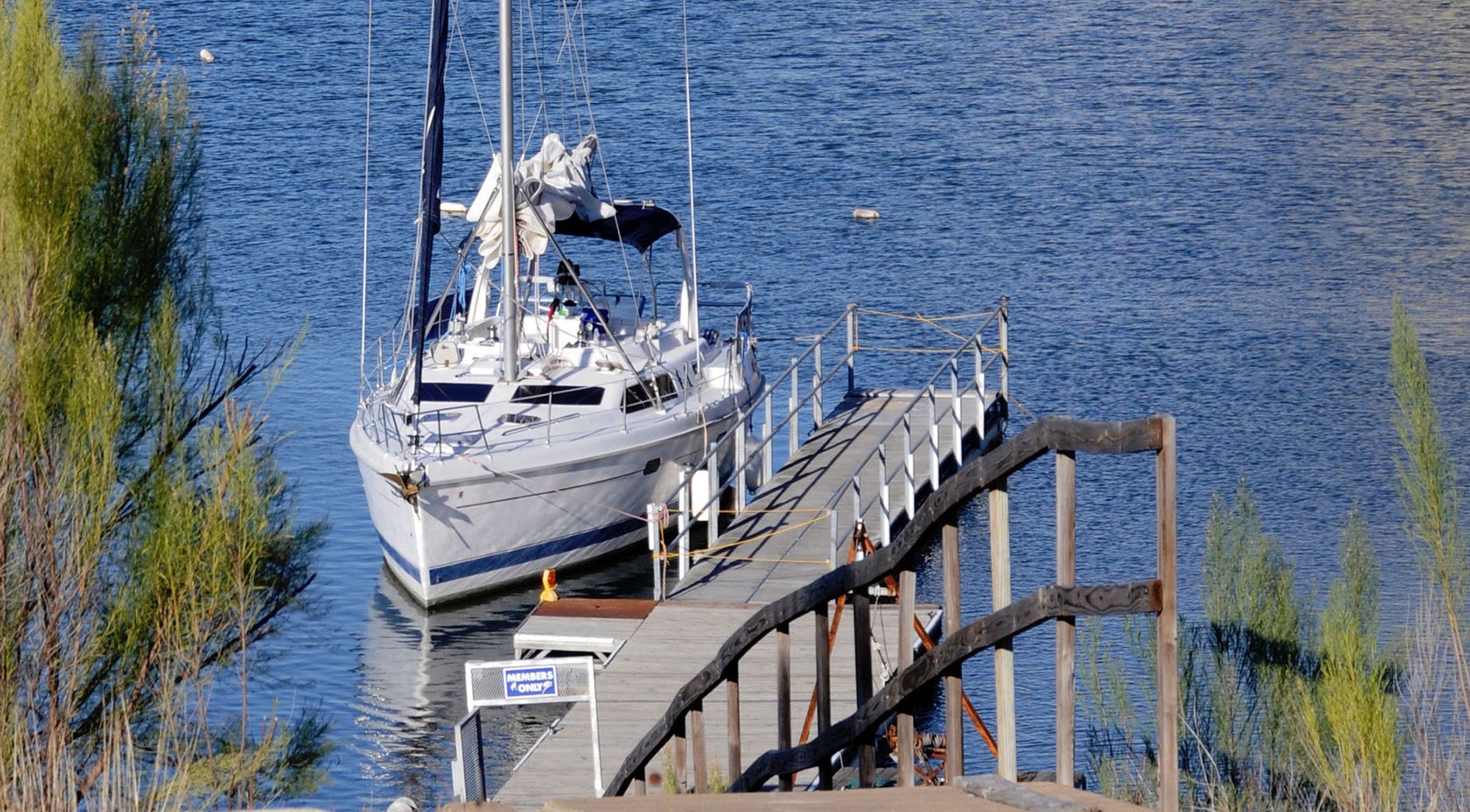 Sail Austin Charters is a Lake Travis private yacht charter service, located in the heart of the Texas Hill Country on beautiful Lake Travis. We offer a unique way to experience the best that Lake Travis has to offer… come celebrate your special occasion with us in style!
Web: Sail Austin Charters
Phone: (817) 909-2378
Map It: 16405 Clara Van St