Austin is the Live Music Capital of the World, and Lake Travis is no exception. We've put together the venues serving up the Best Lake Travis Live Music: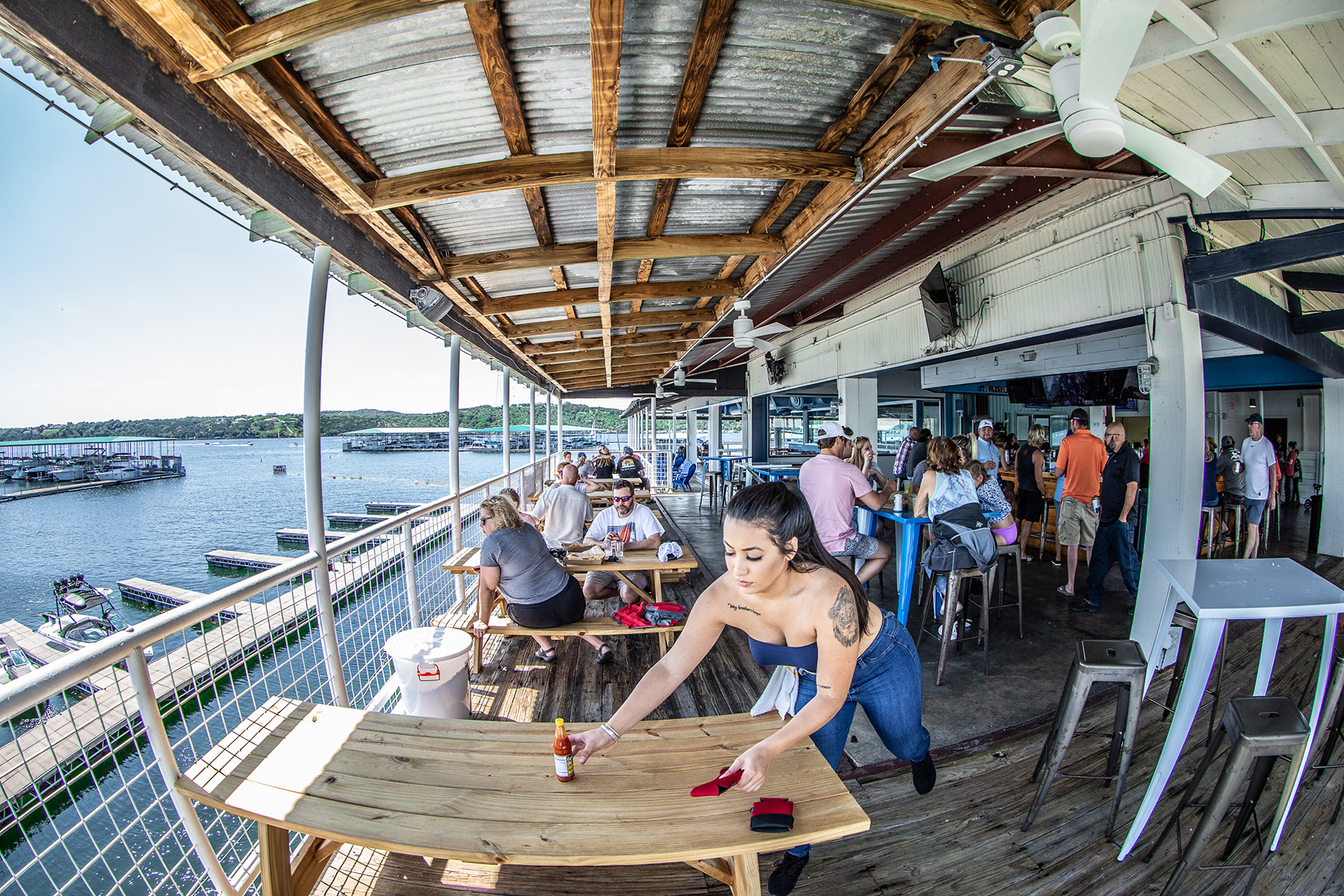 Vincent's on the Lake is a premier waterfront dining venue with some of the most spectacular views on Lake Travis! Located at the beautiful Emerald Point Marina, you won't find a better place drink, dine and enjoy the best local live music!
Where: 5973 Hiline Rd
Phone: (512) 777-3132
Web: Vincent's on the Lake
Related Links:
Best Lake Travis Hotels
Best lake Travis Sailboat Charters
---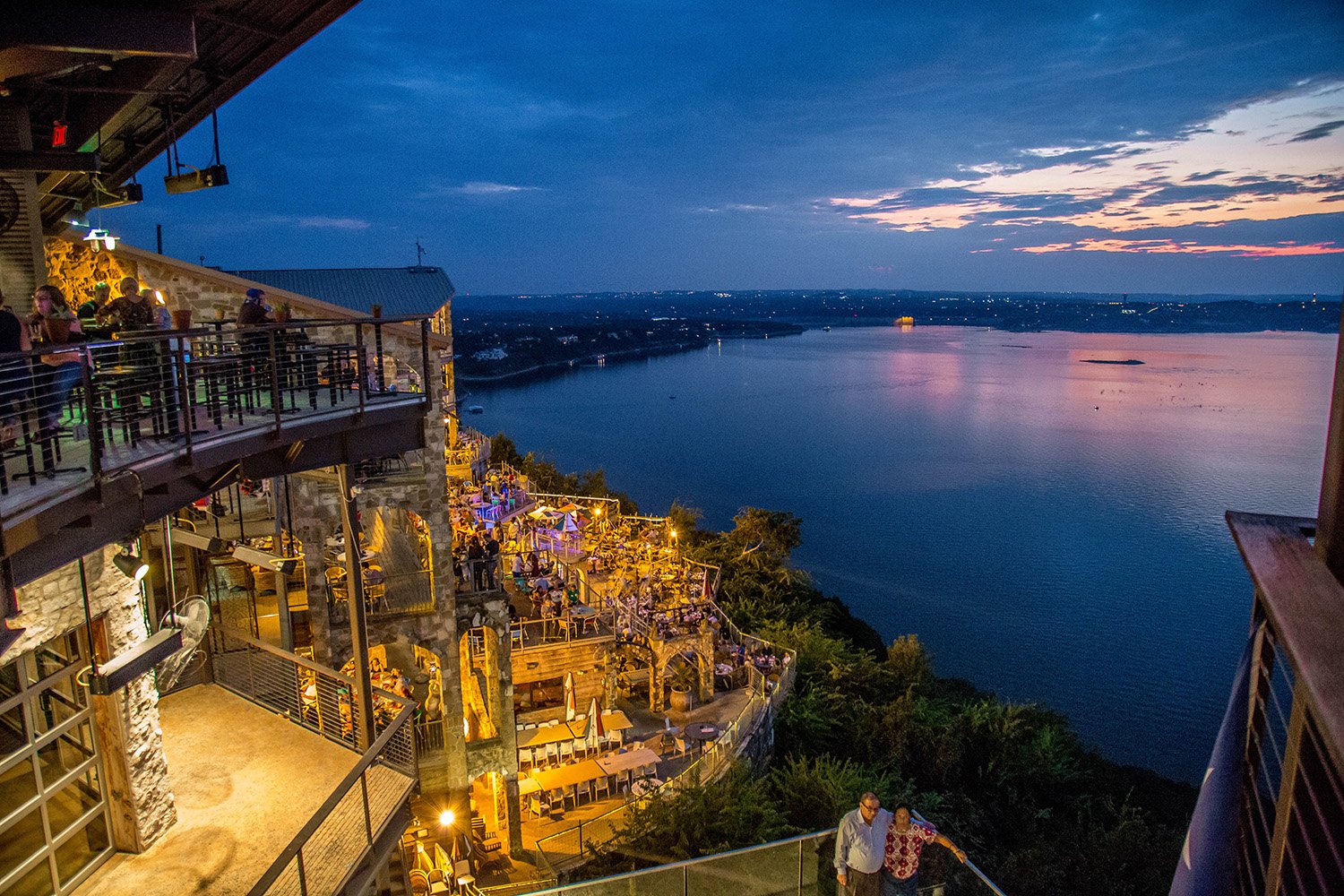 The Sunset Capital of Texas features some of the most exciting live music bands that Austin has to offer. During our peak season, the Oasis keeps a steady dose of live music every night of the weekend on the third floor of its Starlight Terrace and outside in Beau's Backyard. Are you at a loss for ideas of what to do in Austin this weekend? Come out to The Sunset Capital of Texas! Not only do we have you covered on dinner and drinks but we will give you a night of fun filled live music. What kind of sounds do you fancy? Classic rock? Upbeat modern pop hits? Salsa and meringue? Whatever your musical preferences may be, we have something for your enjoyment. All of our live music performances are family friendly! Bring a large group and enjoy dinner and dancing. If you are a local band that is interested in playing a show at one of our live music venues, please fill out the contact form below and we will get back to you as soon as possible.
The two live music venues: Starlight Terrace Beau's Backyard
Here's the CALENDAR to help you plan your visit.
Where: 6612 Comanche Trail
Phone: (512) 992-0938
Web: The Oasis on Lake Travis
Related Links:
Best Lake Travis Boat Rentals
Lake Travis Vacation Rentals
---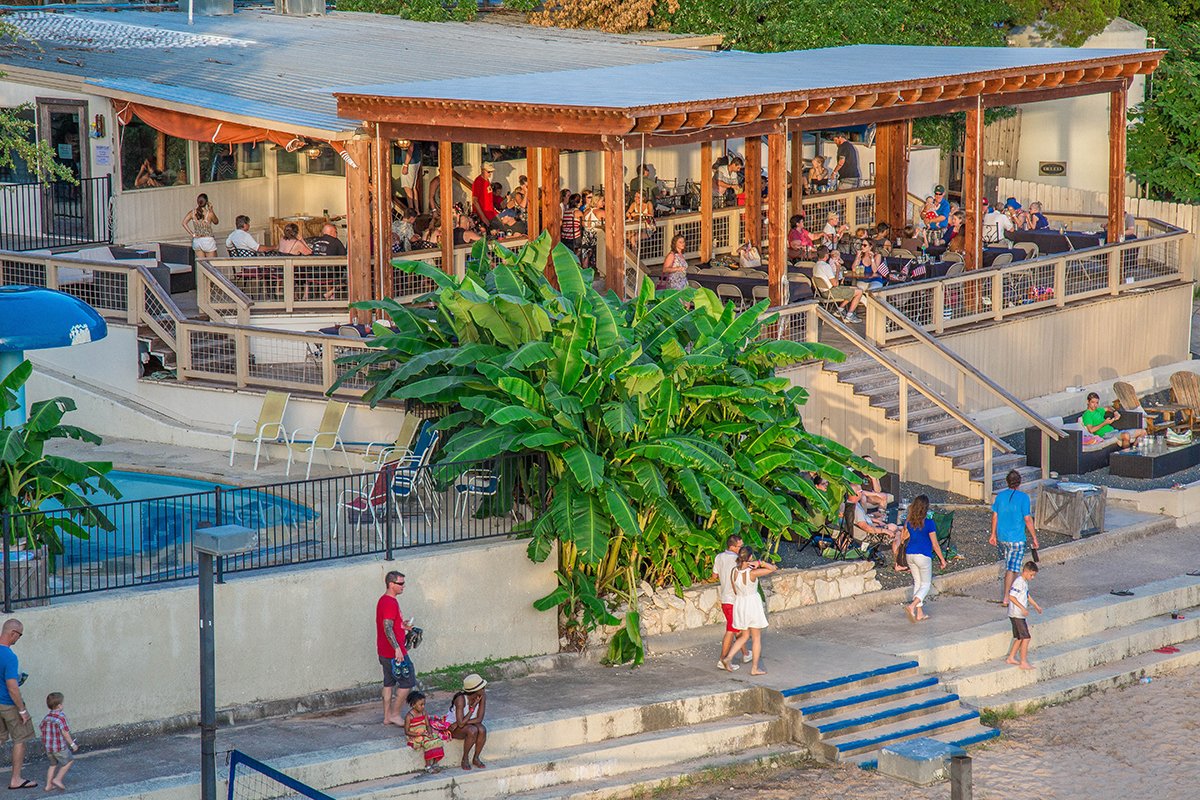 The Shore Club Volente Beach offers an upscale casual restaurant specializing in hand-cut steaks and fresh seafood and a beach bar & grill with the best burgers on the lake. There's a lakeside family waterpark and live music every weekend on the outside stage.
Where: 16107 FM 2769
Phone: (512) 258-5110
Web: Beachside Billy's
Related Links:
Best Lake Travis Parks
Best Lake Travis Yacht Charters
---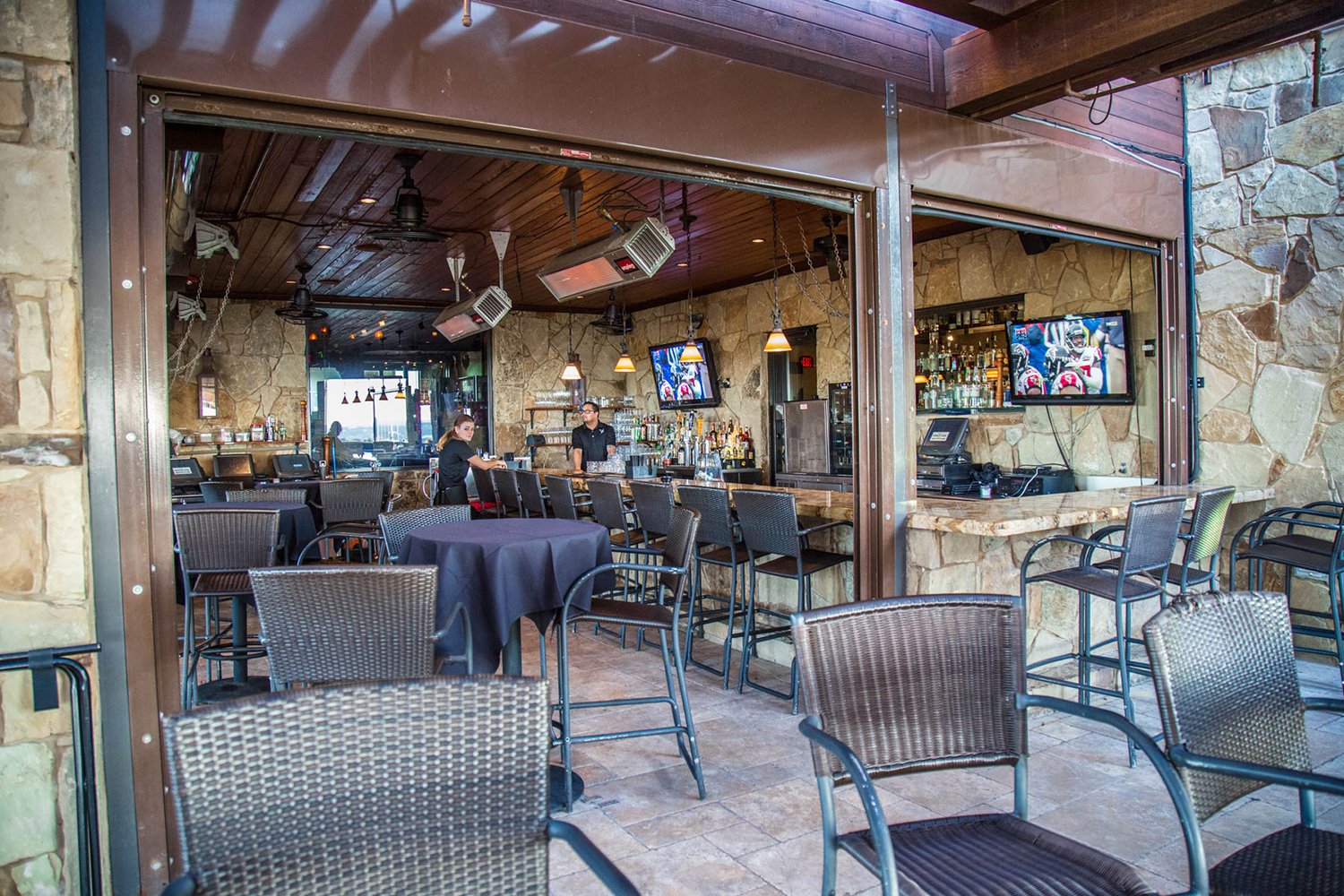 Located on land once home to rodeo horses and cattle, the Steiner Ranch Steakhouse invites you to experience a century of rodeo and ranching. Serving prime, an extraordinary wine collection and stunning vistas, our family welcomes yours to enjoy a real taste of Texas.
Three floors of great Hill Country eats and live music on the outdoor deck overlooking Lake Travis every weekend.
Where: 5424 Steiner Ranch Blvd
Phone: (512) 381-0800
Web: Steiner Ranch Steakhouse
Related Links:
Best Lake Travis Party Boat Rentals
Best Coffee on Lake Travis
---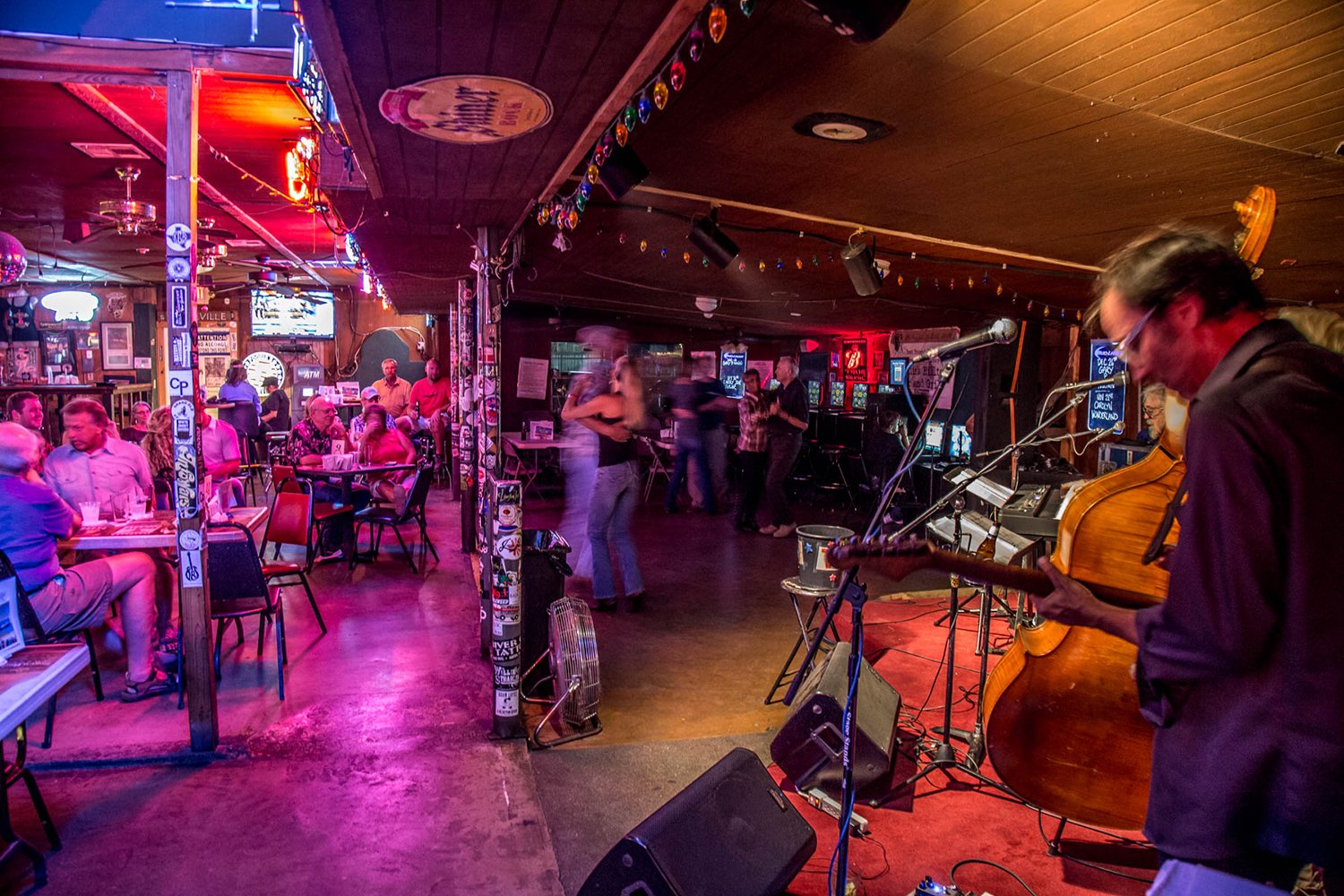 Live country music acts, pub grub & a bar offered in a down-home joint with a deck & sunset views. A place with music mojo and damn fine burgers, Poodie's channels old Austin music treasures like Soap Creek and Checkered Flag. The Poodie's magic began 1997 when Poodie Locke, longtime stage manager for Willie Nelson, open it's doors in Spicewood.
Where: 22308 Hwy. 71
Phone: (512) 264-0318
Web: Poodie's Hilltop Roadhouse
Related Links:
Best Lake Travis Craft Breweries
Best Lake Travis Lakeside Restaurants
---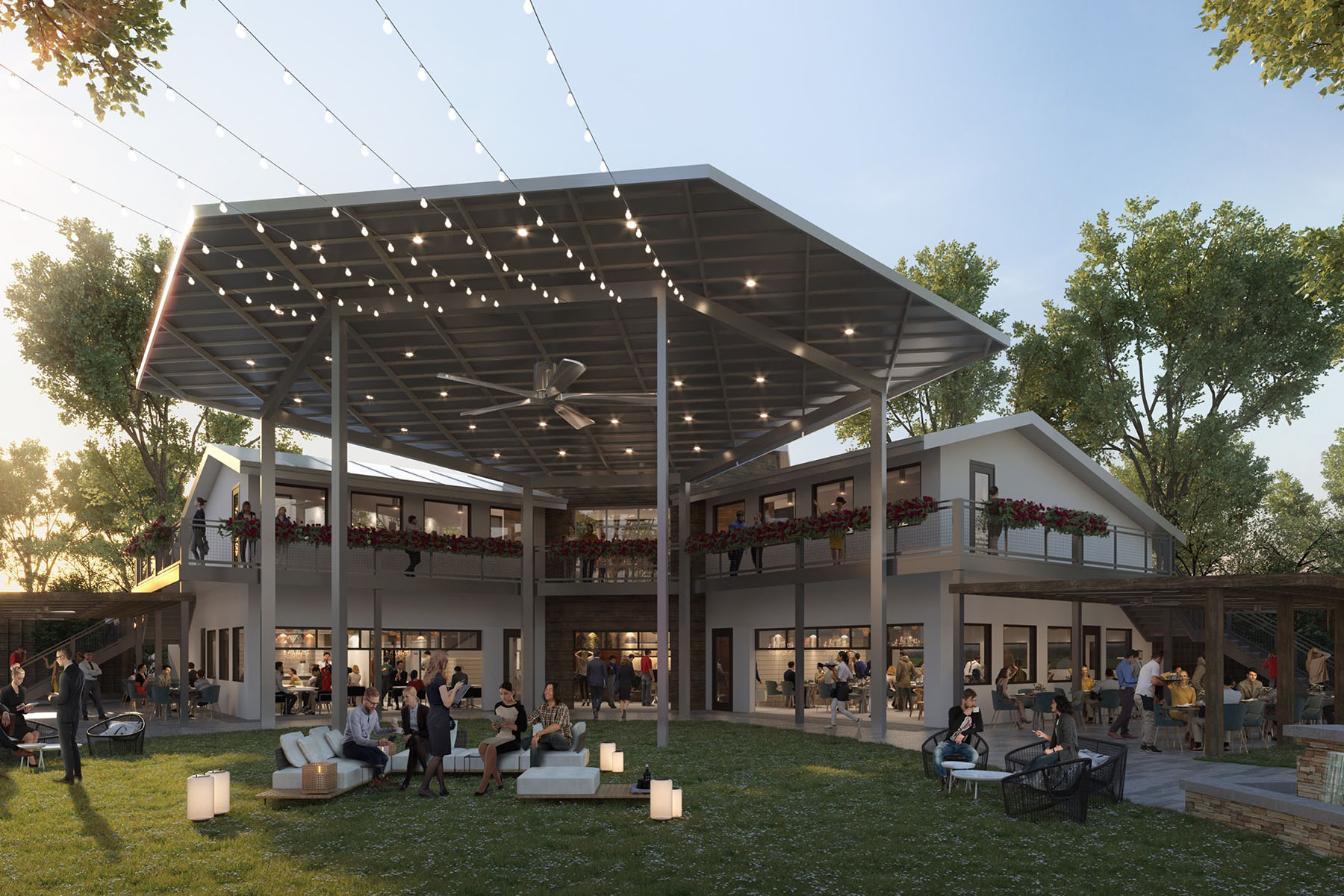 Haute Spot is a premier Lake Travis area live music and event venue. Inspired by Texas landscapes and an authentic backyard vibe, Haute Spot is situated just minutes north of Austin.
A creative gathering place for live music concerts with local and national touring artists, corporate and private events and a picture perfect wedding venue, Haute Spot is where the best of the indoors meets the beauty of the outdoors.
Pristine Texas sunsets, shade trees and cool evening breezes kick off each concert to make it feel like watching a show in your backyard, but without the clean up. At other times, Haute Spot is a place for big ideas and creative collaboration between our team, client partners and community.
Lay in a hammock under a shade tree and listen to the cicadas sing. You can play corn hole with friends under a string of cafe lights or piece together a sticky serving of s'mores by the fire pit. Live outside and make memories with your tribe. Like the best backyards, Haute Spot just has one rule: No fake fun.
Where: 1501 E New Hope Dr
Phone: (512) 986-7411
Web: Haute Spot
Related Links:
Best Lake Travis Party Boat Rentals
Best Coffee on Lake Travis
---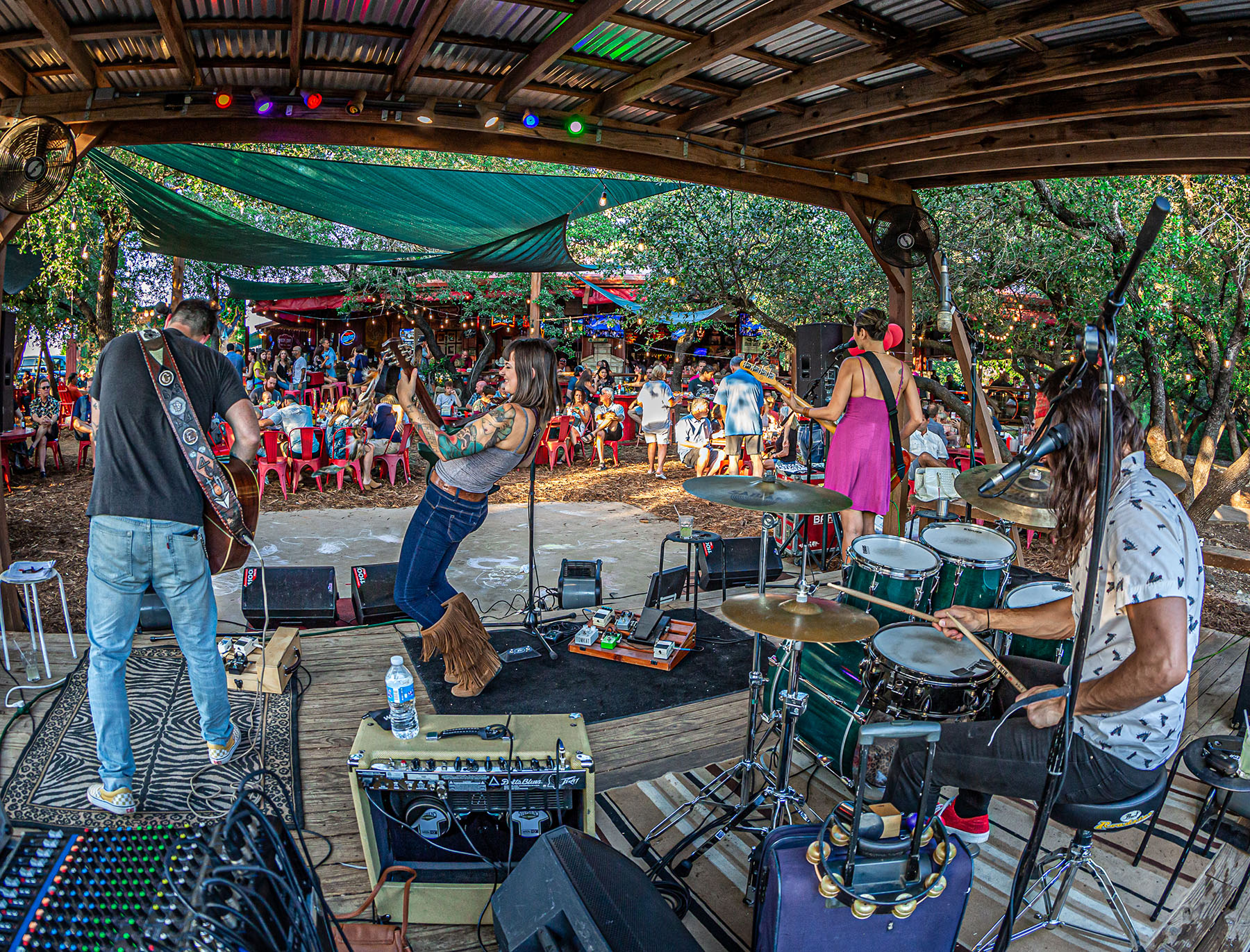 Angel's Icehouse is a relaxed destination for burgers & brews with a pet- & kid-friendly garden & both and indoor and outdoor stage. A reminder of the way life should be. Angel's is a place the whole family can enjoy – even the fuzzy ones! Kick back with a cold one while you watch the kids run around our huge outdoor play area. And as long as your pet's are leashed, bring'em along, too. Our home-cooked food is made with love. Hand Dipped Chicken Fried Steaks, Hand-Rolled Burgers and Hand Cut Fries are some of our specialties. Not in the mood for a burger and fries? We've got you covered! We have a lot of Fresh Salads, Soups, Sandwiches, and more. We also have a great kid's menu and (believe it or not) a pet menu, as well.
We've also got live music every Friday night – Saturday nights on our outdoor stage (excluding winter). Monday night is Margarita Madness & $8.99 Chicken Fried Steaks. Taco Tuesdays $2.50 Tacos all day. And don't miss our hand dipped Catfish Specials on Wednesdays – $7.99 all day! Come check out why Angel's Icehouse is your Family Bar & Grill! We hope to see ya'll soon…
Where: 21815 TX-71
Phone: (512) 264-3777
Web: Angel's Icehouse
Related Links:
Best Lake Travis RV Parks
Visiting Lake Travis
---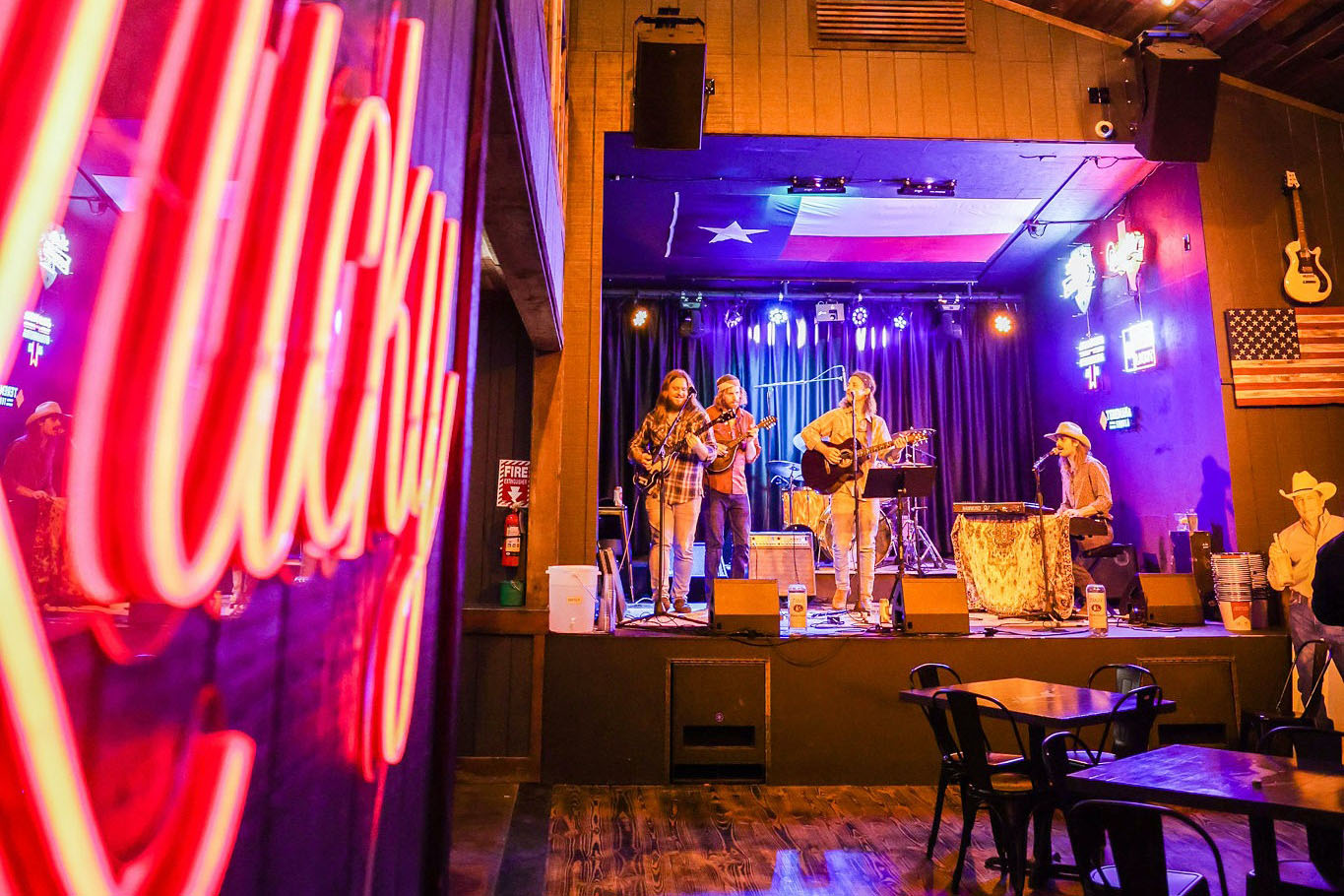 The Lucky Rabbit has something for everyone. Live music, a rustic Texas-feel, fresh handcrafted cocktails, frozen margaritas, ice cold local beer and of course, a mouth-watering menu full of local favorites.
The Lucky Rabbit is nestled in the rolling hills on the north side of Lake Travis.
Bring your friends and family for arcade games, Texas-sized beer pong or throw some bags on the patio.
Come relax under the oak trees and grab a drink from "Old Rusty," our 1950's school bus recycled into our outdoor patio bar offering 6,000 sq ft of deck, and dog park to boot.
Yep, don't forget the poochies! We have a spot they'll enjoy as well. Local bands will be rocking out and waiting for you to join them. Come see what everybody is talking about.
Where: 18626 RM 1431
Phone: (512) 382-5035
Web: The Lucky Rabbit
Related Links:
Best Lake Travis RV Parks
Visiting Lake Travis