Come visit the best Lake Travis distillers of spirits. Texas' most beautiful lake, and the aesthetic surrounding hill country are home to some of Austin's best spirit distilleries. Not only are these facilities commercial spirit producers but wonderful Hill Country escapes with tours, events, live music and good times.
Iron Wolf Ranch & Distillery offers premium spirits, edgy & bold, wild & free, on 15 beautiful Hill Country acres of fun. Still House, decks, patios, fire pit, yard games, disc golf, a full bar and LIVE MUSIC. We bring you the best tastes of Texas… with just the right amount of attitude!
Located on 15 acres, you can enjoy our sites rustic feel with expansive decks and patios, sweeping hill country views, fire pit, bocci ball, human size beer pong, washers, horse shoes and even a 9 hole disc golf course! Iron Wolf's initial bar & tasting room is located in our "Still House". This warm and intimate location features a full bar. All Iron Wolf spirits are sold both in signature cocktails at our tasting bar as well as commemorative bottles. There is plenty or room at Iron Wolf so come enjoy the patios, our "Bourbon Garden" and the grounds… bring your pack and come hang with us!
Where: 101 County Rd 409
Phone: (512) 970-3203
Web: Iron Wolf Ranch & Distillery
Related Listings:
Visiting Lake Travis
Lake Travis Vacation Rentals
Lake Travis Hotels
Lake Travis Boat Rentals
Lake Travis Craft Breweries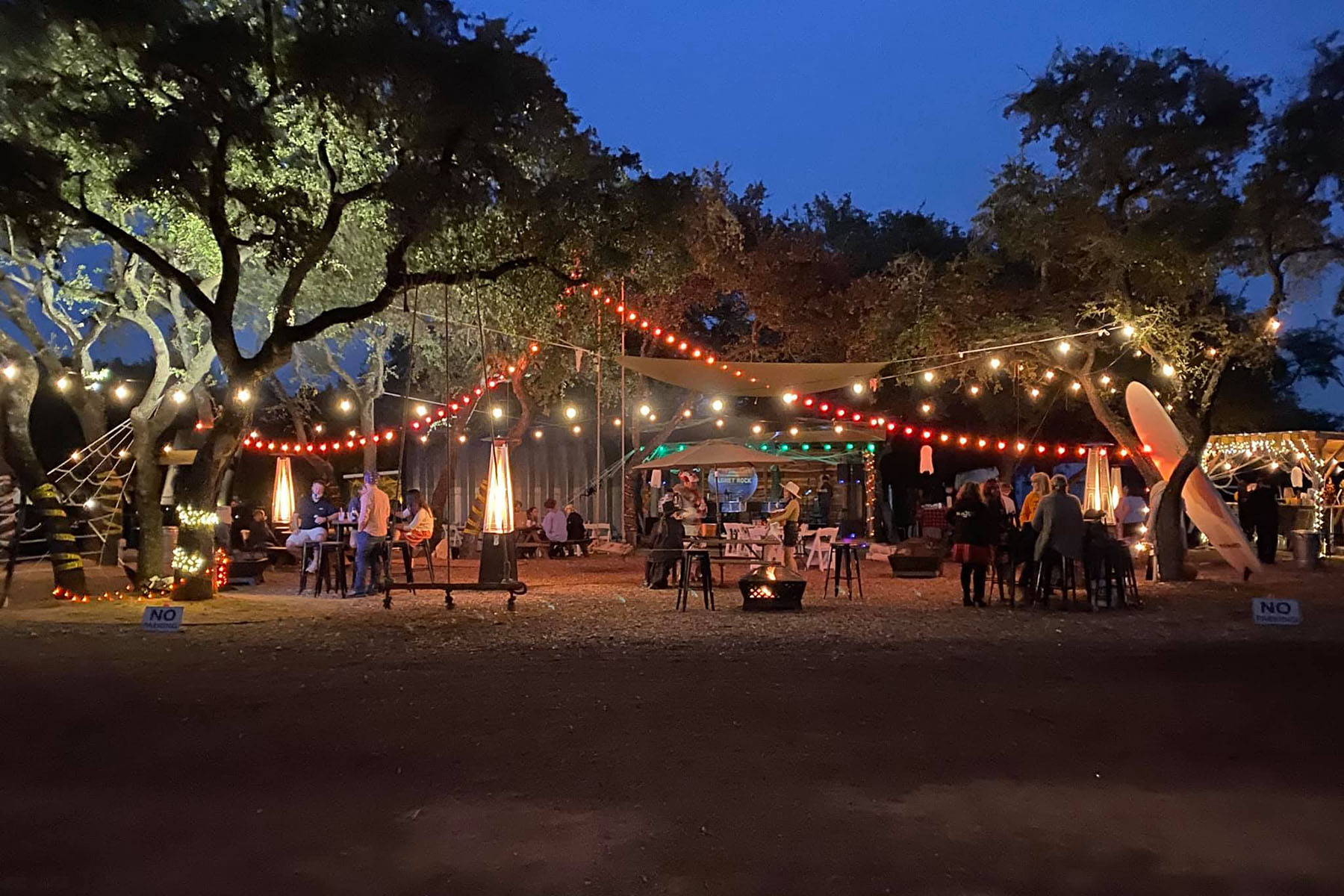 Planet Rock is a Lake Travis vodka distillery, complete with an upscale tasting room, great food and live music. Visit our unparalleled distillery & tasting room right at the edge of Lake Travis, where our signature vodka is as distinct and complex as the city of Austin itself. Tours, great food, tastings, live music, and a three acre patio complex with outdoor games, picnic tables, outdoor stage and firepits.
Where: 5401 Hudson Bend Rd
Phone: (512) 648-3788
Web: Planet Rock Vodka Distillery