It's that time of year. Here are the Best Lake Travis Holiday events on and around the lake.
Lakeway Holiday Trail of Lights
One of Lakeway's most cherished traditions is the Trail of Lights!
Although there will be no in-person event marking opening weekend this year, the trail will be shining brightly each night with thousands of twinkling lights for all to enjoy!
We request that you please follow social distancing guidelines and wear a mask when appropriate. Friendly reminder, please limit your groups to less than 10 people.
Access the trail from the lower level of the parking lot at the Lakeway Activity Center (105 Cross Creek) or by parking behind City Hall (1102 Lohmans Crossing at the corner of Lohmans and Sailmaster). Handicapped and stroller access is available from City Hall by following the sidewalk nearest the dumpster cage, around the building to the back. There is no charge to park or to attend. For details regarding this attraction, click here. For more information, please call 512-314-7532.
When: Friday, November 20, 2020 thru January 3rd, 2021 – 6:00 to 12 am
Where: Lakeway City Hall Parking Lot
---
Santa's Wonderland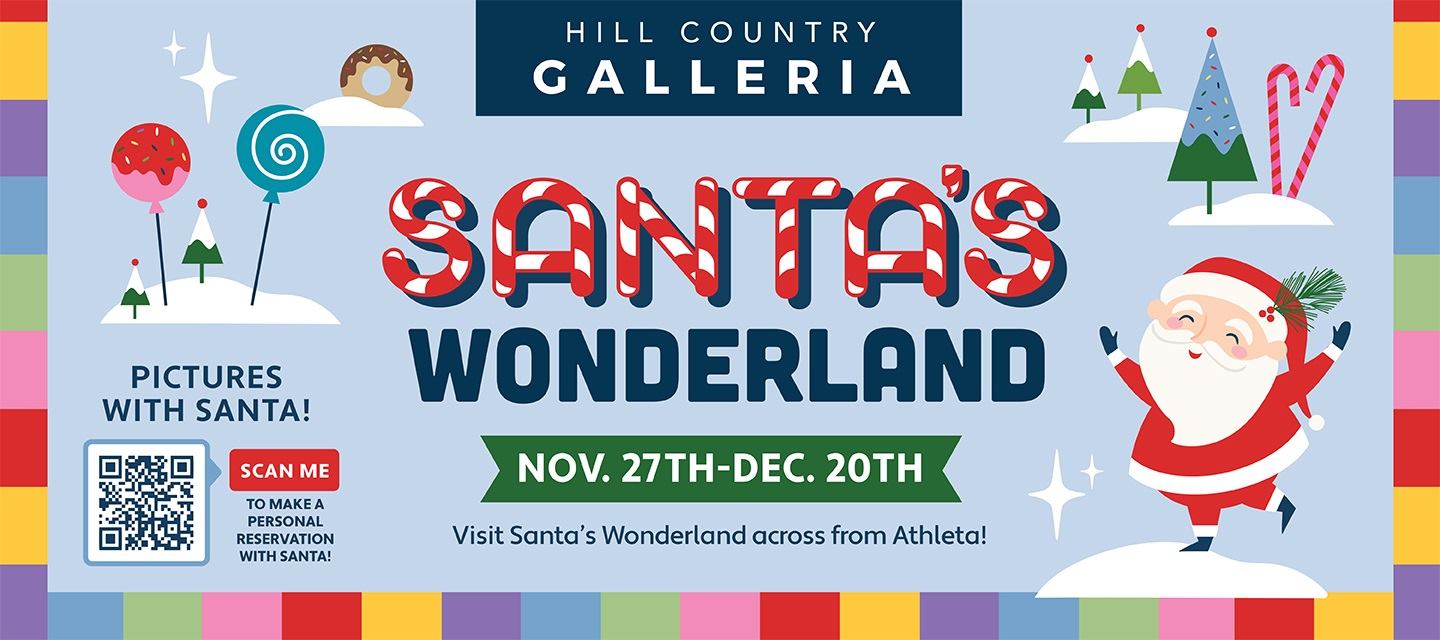 Santa's Wonderland, at the Hill Country Galleria, a magical experience that allows families to visit with Santa inside a colorful candyland that is sure to go beyond your expectations. This is the can't miss experience of the holiday season! Santa's Wonderland is located next to James Avery, across from Athleta, and adjacent to the Central Plaza Lawn.
Book your appointment online at www.whereisanta.com.
While visits with Santa are always free, there will be a professional photo team on-site to capture your visit with photo package options for purchase that range from $40-$50 so guests can leave with a timeless keepsake in hand. No personal photos with Santa will be allowed.
We welcome guests to visit and enjoy Santa's Wonderland as many times as they wish this season, however, please note that appointments are recommended.
The team at Santa's Wonderland will be adhering to the following policies this year:
Appointments recommended – make your appointment online at www.whereissanta.com.
One family at a time inside – while there is a small waiting area inside, it is limited to one family at a time – be prepared to wait outdoors until it's your turn.
Santa is touchless this year, that means no sitting on his lap, hugging him, or touching in any way. Please be prepared to stand near Santa to take your photo.
Letters to Santa can be placed inside his mailbox for his review at a later time.
Touchless Santa is inclusive of everybody, including pets – Santa will not be touching or holding any animals.
Facial Coverings are required for entry and in photos, Santa will also be wearing a face shield at all times, including in photos.
Hand sanitizing stations will be available.
Daily sanitation will take place upon set closure and during set times
Please follow social distancing protocols allowing 6' distance between your family and others
When: December 1, 2020 to December 24, 2020 – 11 am to 8 pm.
Where: Hill Country Galleria
---
Holiday Outdoor Movie Night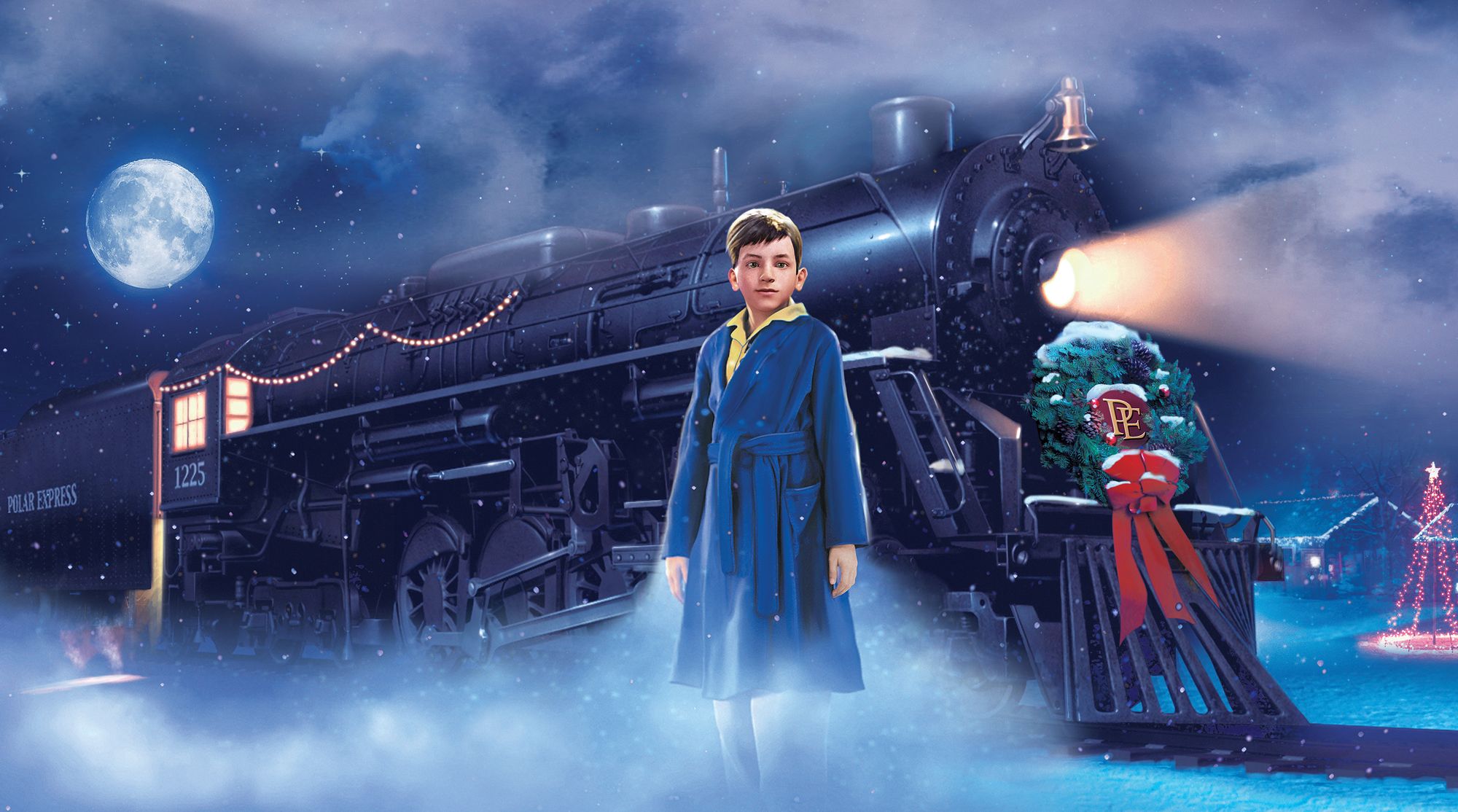 Join the Lakeway Parks & Recreation Department for a free outdoor screening of the Polar Express on Saturday, December 5 from 4:30pm-7:30pm. Mini Train rides will be on site as well. Event is in the Lakeway Activity Center parking lot. Please email: Events@Lakeway-tx.gov with your name and how many will be attending in order to register. Spaces are limited to ensure safe distancing.
When: Saturday, December 5, 2020 4:30 pm to 7:30 pm
Where: Lakeway Activity Center
---
Lake Travis Holiday Boat Parade West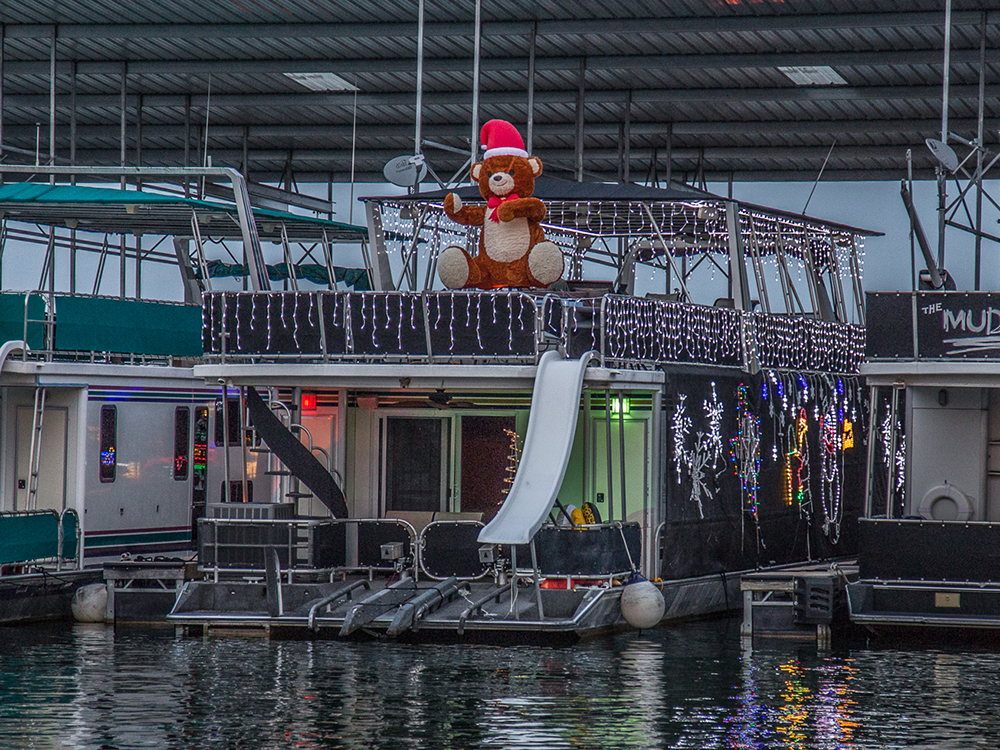 The date is set so mark your calendars for the 2020 Crosswater Yacht Club/Hurst Harbor Marina Lake Travis Lighted Holiday Boat Parade!!!
Boaters will meet at the mouth of Hurst Creek at Sunset and ending at The Gnarly Gar for trophies. There are 5 categories to compete in: Sailboat, Runabout/Ski boat, Cruiser, Pontoon and Houseboat/Barge. We also crown a grand champion… This year will mark the 7th year in a row the marinas are gathering unwrapped toys for Brown Santa, the Travis County Sheriff's toy drive.
The marinas around Lakeway have been doing a great job putting together the largest and brightest parade every year.
There are a few public places to watch the parade go by including Dink Pearson Park on the north shore and Lakeway Resort and Spa on the south shore. Call Lakeway Resort prior to event to ask about cost associated with their watch party.
Please note: the event is posted as a public event but Crosswater Yacht Club is a private, gated marina. Only marina clients and their guests will be allowed to park in the parking lot. Security will be present at the gate during the event.
We hope everyone makes plans to decorate their boat and meet us out on the water.
When: Saturday, December 5, 2020 – 6 pm to 10 pm
Where: Crosswater Yacht Club
---
Lago Vista's Annual Christmas Tree Lighting Celebration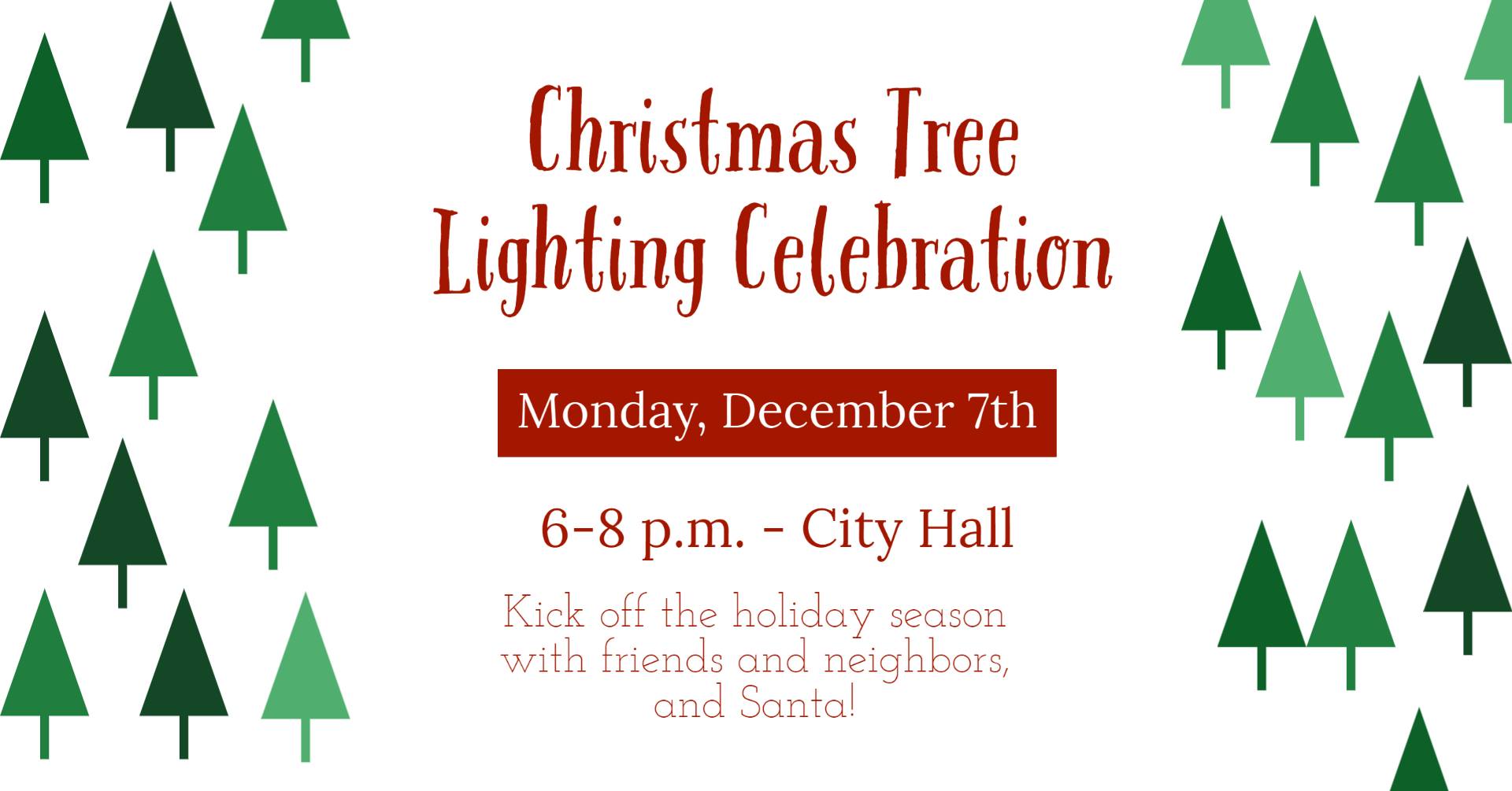 The City of Lago Vista and the Lago Vista Property Owners Association present an evening of family fun to celebrate the holiday season.
Join your friends and neighbors as we count down to lighting our City Christmas tree and holiday lights.
SANTA arrives in the big red firetruck amidst fanfare.
Have your free holiday photos taken with Santa and Mrs. Claus
Fill out your Letters to Santa – his special North Pole mailbox is here
Enjoy entertainment by community groups
Face painting and washable tattoos from Star Face Painting
Games with Grace Church
When: Monday, December 7, 2020 – 6 pm to 8 pm
Where: Lago Vista
---
Lake Travis Lighted Boat Parade East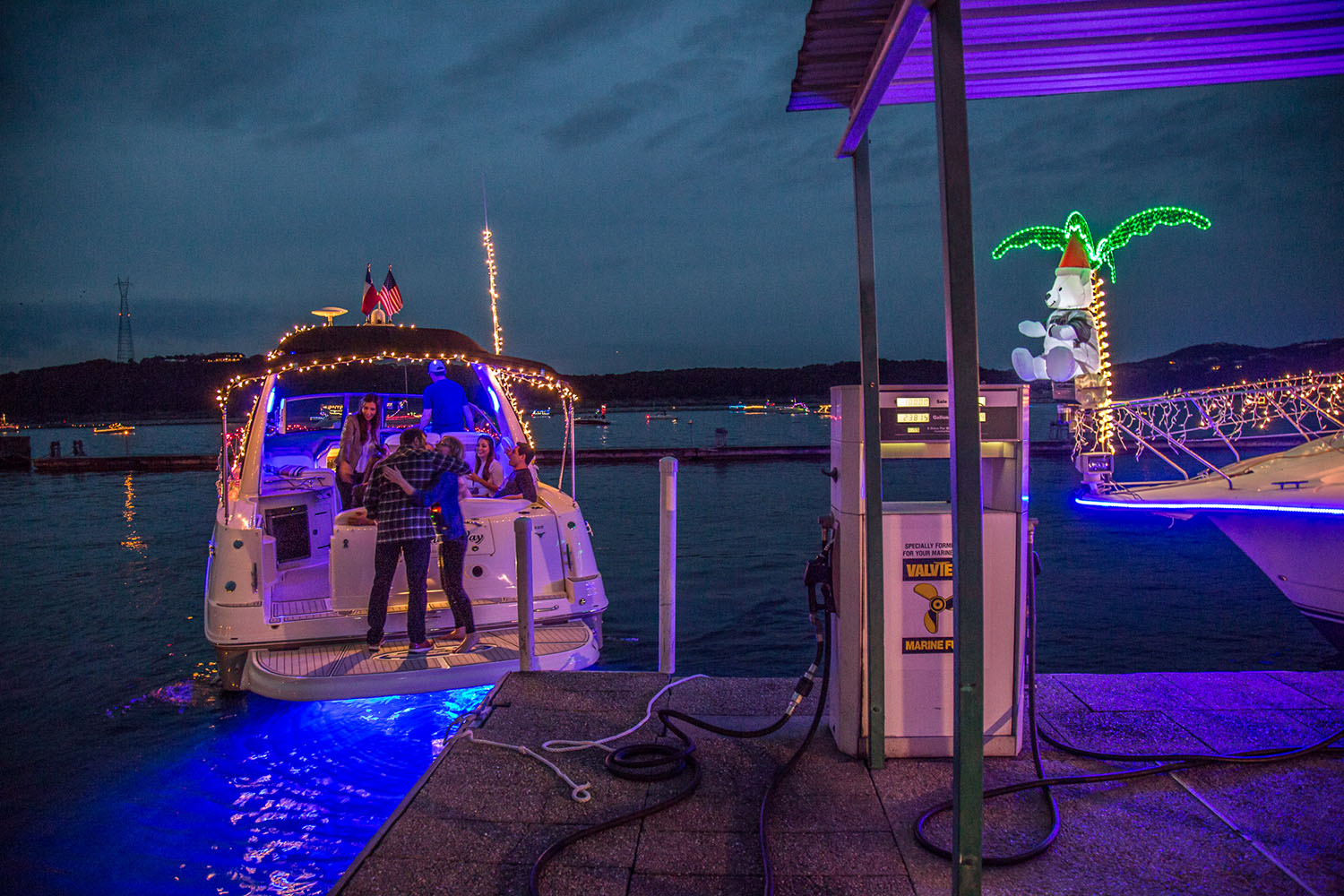 It's Lake Travis' annual Safe Harbor Emerald Point Lighted Boat Parade!
Information for boat participants:
Line up in front of the Safe Harbor Emerald Point Marina Ship Store at dusk. Sea Tow will lead the parade and direct participants via marine radio. The parade route will be a big loop around Starnes Island then back to Emerald Point Bar and Grill for trophies!
Bring a donation or unwrapped gift for the Travis County Brown Santa charity organization. Let's fill up four barrels this year!
Please call Kelly in the marina office with any questions, (512) 266-1535.
When: Saturday, December 12, 2020 – 5:30 pm to 9:30 pm
Where: Emerald Point Marina
---
Holiday at The Oaks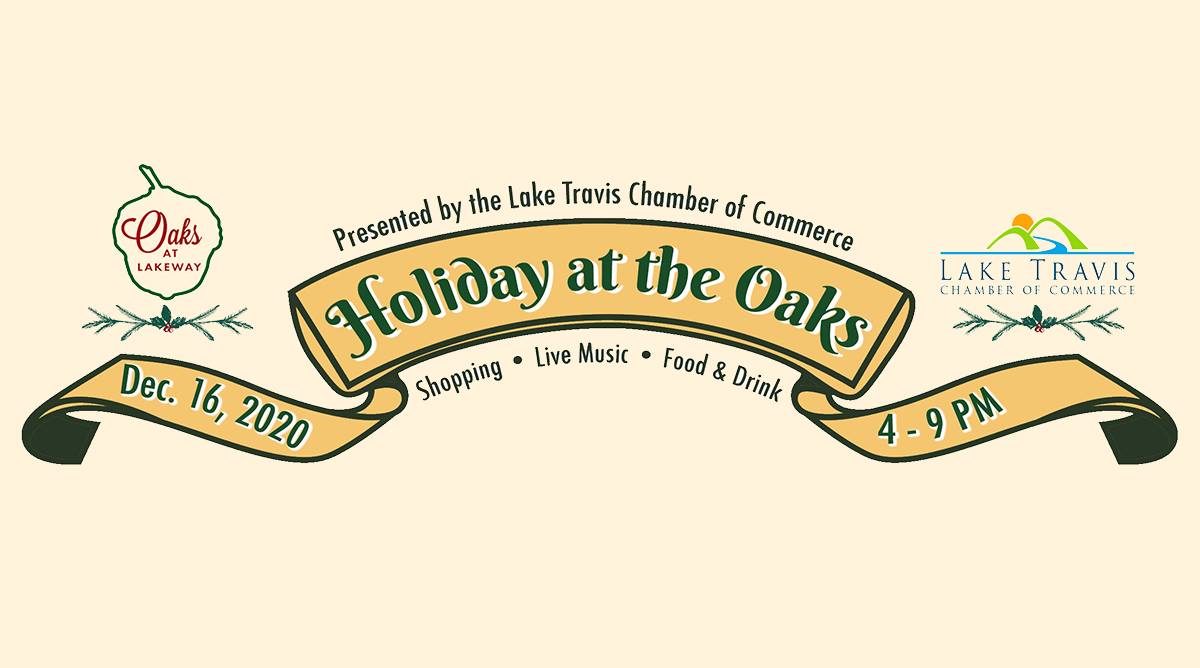 The Lake Travis Chamber of Commerce is proud to present Holiday at the Oaks 2020! Hosted at The Oaks at Lakeway, join us for a socially-distanced outdoor shopping experience complete with a lifestyle exposition, live music, and food and beverage. Held on Wednesday, December 16th, 2020 from 4-9 pm, explore the offerings of Lakeway's best with holiday pop-ups and vendor booths, sips from the Biergarten, kid's activities at High 5, and more to be announced.
RSVP here on Facebook and share this page with members of our community. Stay tuned for details and specials from our participating vendors and Oaks at Lakeway businesses!
When: December 16, 2020 4 pm to 9 pm
Where: The Oaks at Lakeway