It's that time of year. Here are the Best Lake Travis Holiday events on and around the lake.
The Holiday Arts Market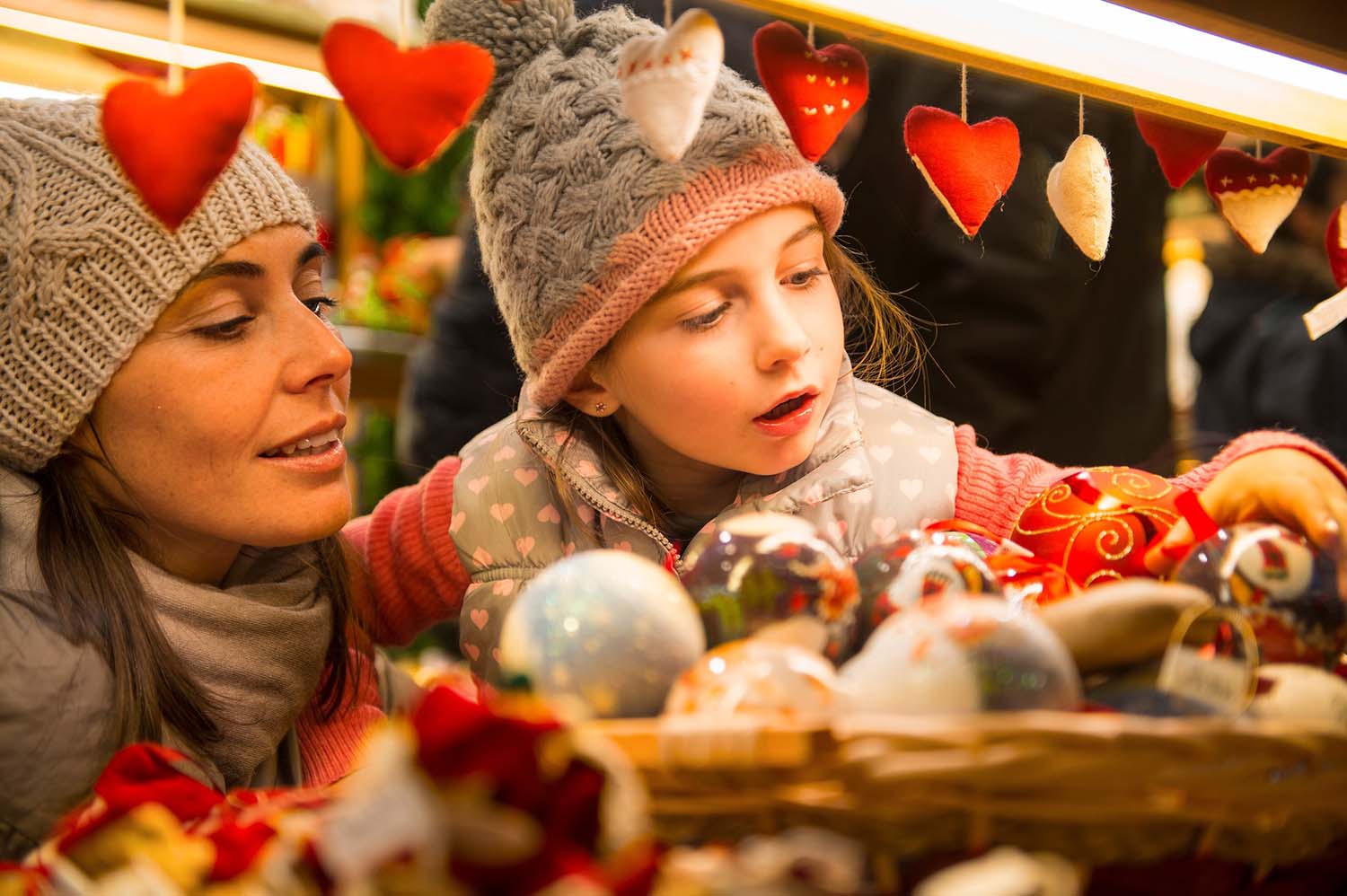 Hill Country Galleria has transformed the Central Plaza into a holiday market open to the public Fridays and Saturdays from November 25th – December 24th, Located within one of the most beautiful places for holiday shopping, visitors will experience shopping at local artisan vendors of jewelry, home goods, art, and holiday fare. Experience the outdoor ambiance filled with holiday cheer, holiday performances, glittering holiday lights, and an abundance of family fun. Admission and parking is FREE.
When: November 25th, 2022 to December 24, 2022
Web: The Holiday Market
Where: Hill Country Galleria
---
Selfies With Santa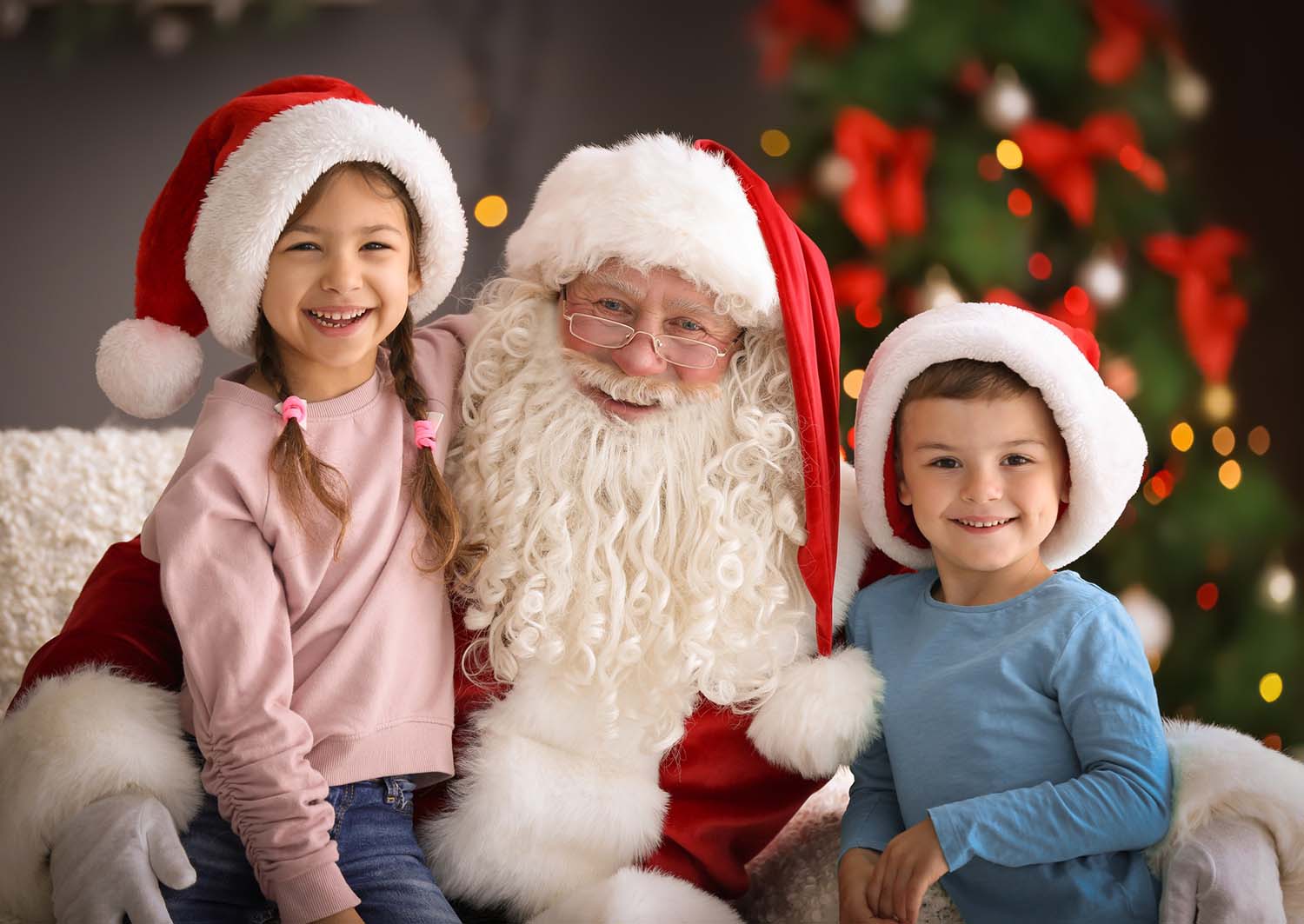 Selfies With Santa is back this holiday season at Hill Country Galleria. Enjoy a magical experience that allows families to visit Santa inside of his winter workshop, cabin and take their own photos for FREE. There will be no professional photographer on site, but families are welcome to use their cameras or use our beloved HALO Selfie light. Open select days from November 25th through December 24th, Santa's Workshop will be located indoors, next door to Buenos Aires Café.
When: November 25th, 2022 to December 24, 2022
Web: Selfies With Santa
Where: Hill Country Galleria
---
Holiday at The Oaks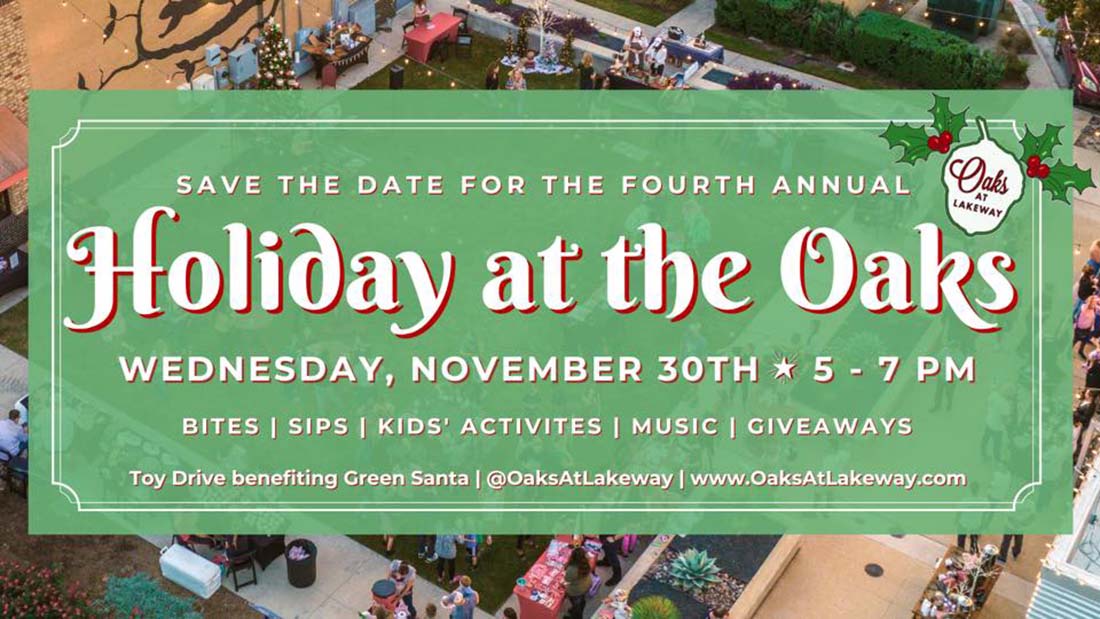 It's that time of the year… Come celebrate the holiday season with Oaks at Lakeway at Holiday at the Oaks. Join us on Wednesday, November 30th from 5 – 7 PM for the Oaks at Lakeway's fourth annual FREE evening with Santa, live music, food and beverage tastings, retail specials, giveaways and much more.. We can't wait to see you there!
When: November 30th, 2022, 5 pm to 7 pm
Where: The Oaks at Lakeway
---
Lakeway Lights On
Happy Holidays from the City of Lakeway! The Lights On event marks the beginning of the holiday season in Lakeway with the first lighting of the Trail of Lights behind City Hall. We invite you to join us for fun in the parking lot at City Hall (at the corner of Sailmaster and Lohman's). Have fun decorating cookies and roasting a marshmallow at the fire pit! Have fun with the family playing "Reindeer Games". We will be collecting donations of non-perishable food items to benefit Lake Travis Crisis Ministries. Santa and Mrs. Claus will be nearby to 'plug in' the Trail of Lights display and to speak to all of the good little boys and girls of Lakeway. Enjoy Christmas tunes sung by a live band. Bicycles, scooters, skateboards and motorized vehicles are not permitted on the trail. No pets, please.
Parking is available at the Lakeway Activity Center, 105 Cross Creek. The Trail of Lights may be accessed by the stairway at the bottom of the parking lot. Those with strollers should use caution traversing the stairway. Parking is also available at Village Square Shopping Center, 100 Lakeway Drive (near Café Lago). Take the walkway between the buildings for direct access to the Lights On event at City Hall. Access the Trail of Lights by following the sidewalk around the building to the right. Wheelchair access is available at City Hall entrance off of Lohman's Crossing. For more information, please call 512-314-7532.
When: Friday, December 2, 2022 – 6:00 to 8 pm
Web: Lights On
Where: Lakeway City Hall Parking Lot
---
Lakeway Holiday Trail of Lights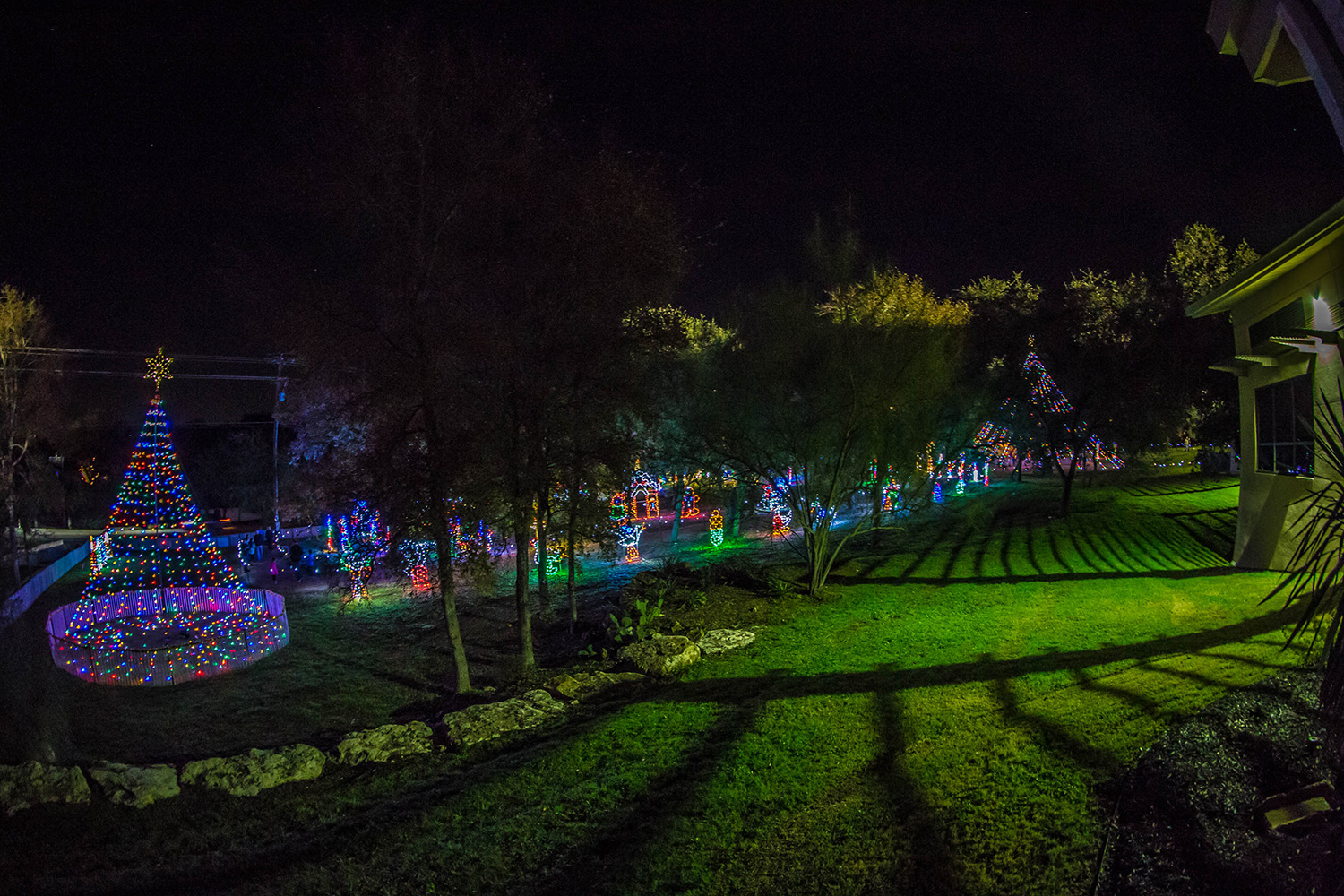 One of Lakeway's most cherished traditions is the Trail of Lights. The Trail of Lights will be open each night from 6 PM – Midnight through January 2, 2023. Access the trail from the lower level of the parking lot at the Lakeway Activity Center (105 Cross Creek) or by parking behind City Hall (1102 Lohman's Crossing at the corner of Lohman's and Sailmaster). Handicapped and stroller access is available from City Hall by following the sidewalk nearest the dumpster cage, around the building to the back. There is no charge to park or to attend. Trail is self-guided. There are no vendors or attendants on site.
For more information, please call 512-314-7532 or email events@lakeway-tx.gov.
When: Friday, December 2, 2022 thru Sunday January 2nd, 2023 – 6:00 to 12 am
Web: Trail of Lights
Where: Lakeway City Hall Parking Lot
---
Lake Travis Holiday Boat Parade West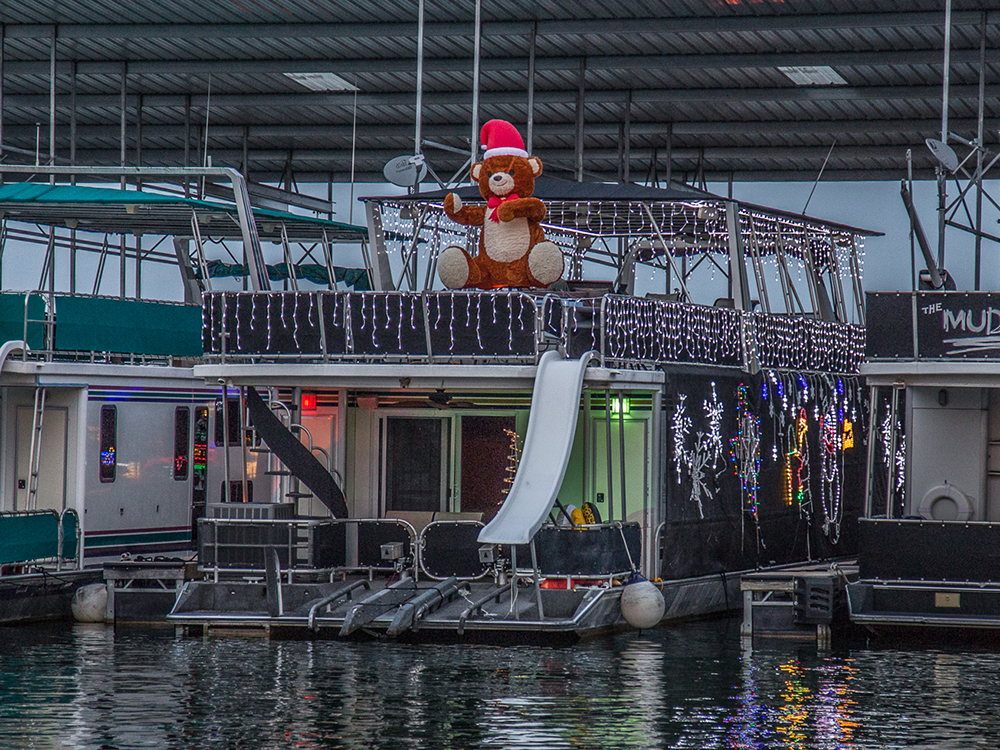 Mark your calendars…The date is set for the 2022 Lake Travis Lighted Holiday Boat Parade!!!
BOATERS– Meet at the mouth of Hurst Creek at Sunset. There are 5 categories to compete in: Sailboat, Runabout/Ski boat, Cruiser, Pontoon and Houseboat/Barge. We also crown a Grand Champion… This year will mark the 9th year in a row the participating marinas are gathering unwrapped toys for Brown Santa, a Travis County Sheriff program that provides toys to underprivileged children all over the county. This is a free event for boaters to participate in; however, it is strongly recommended that you donate some unwrapped toys to Brown Santa. There will be collection barrels at the marinas and at the post-party at Captain Pete's.
GENERAL PUBLIC– There are a few public places to watch the parade go by including Lakeway Resort and Spa on the south shore. Call Lakeway Resort prior to the event to ask about the cost associated with their watch party.
**The event is posted as a public event but Crosswater Yacht Club is a private, gated marina and does not have access for public viewing on land. Only marina clients and their guests will be allowed on property.
We hope everyone makes plans to decorate their boat and meet us out on the water!!!
When: Saturday, December 2, 2022 – 6 pm to 10 pm
Where: Crosswater Yacht Club
---
Jingle Bell 5K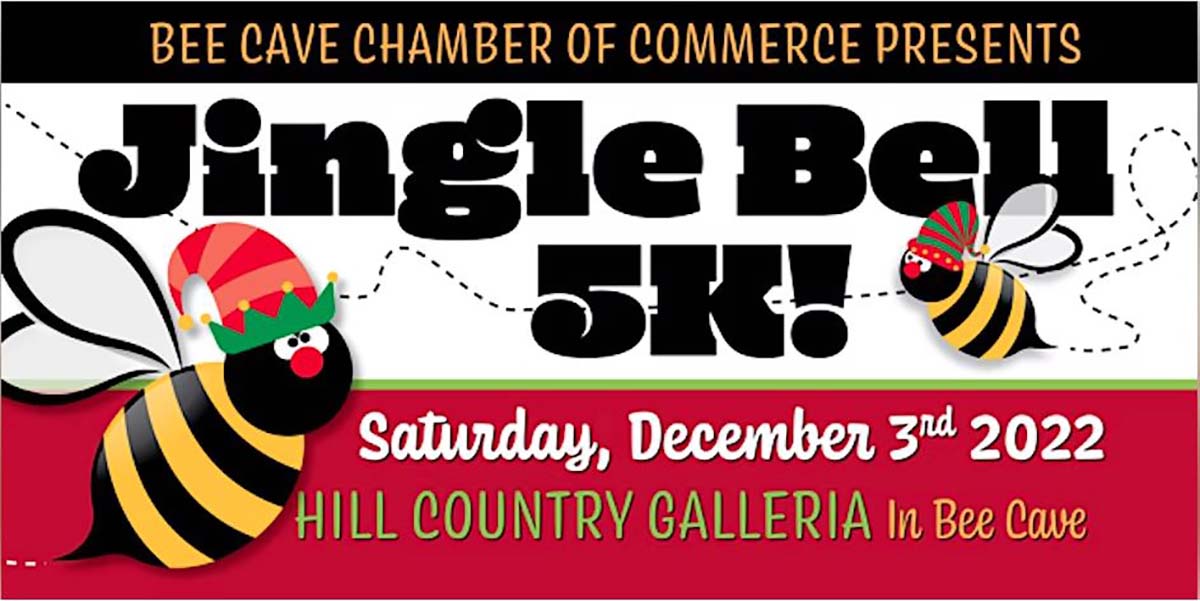 Hosted by the Bee Cave Chamber of Commerce, the Jingle Bell Run 5k will feature a 5k fun run at 7am, and a Kids Dash at 7:30am. Run through the streets of the Hill Country Galleria with your family, friends, or Fido!
More information on how to sponsor or register for the event can be found at BeeCaveChamberOfCommerce.com
When: Saturday, December 3rd, 2022 @ 7 AM.
Web: Jingle Bell 5k
Where: Hill Country Galleria
---
Lago Vista's Annual Christmas Tree Lighting Celebration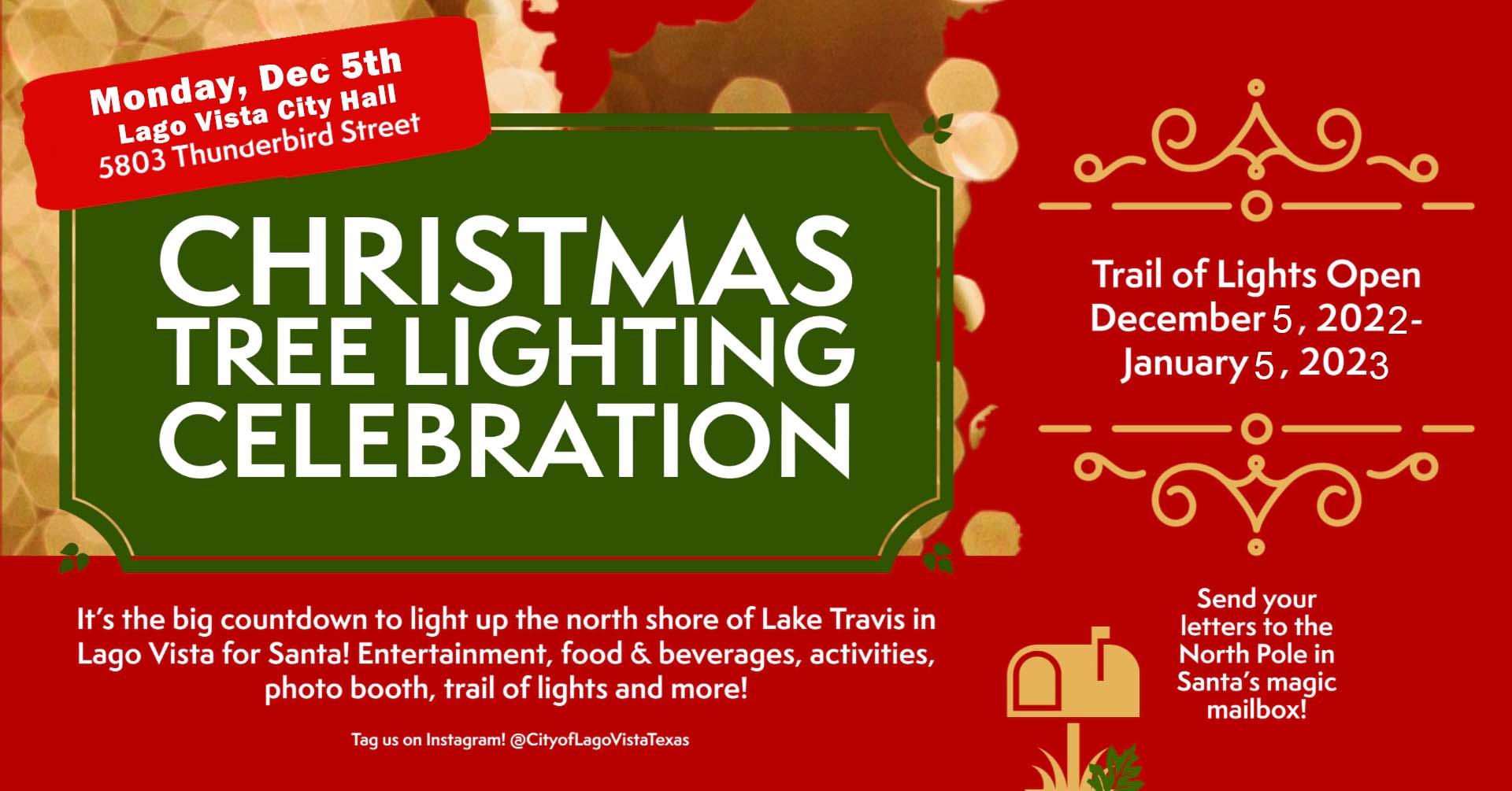 The City of Lago Vista excited to bring back their beloved Christmas Tree Lighting Celebration this year with local performers on stage, community groups offering up goodies, hot dogs from the Lions Club, Christmas caroling. We are even bringing back the Trail of Lights that will be open throughout the entire holiday season for all to enjoy.
The Christmas Tree Lighting Celebration is on Monday, December 5 from 5 – 8 pm at the City Hall parking plaza at 5803 Thunderbird Street. We will countdown to the lighting of the tree AND all the holiday lights throughout the plaza, Veterans Memorial Park, and Dawn Drive at the same time! The Trail of Lights will be up through January 5, 2023, and makes for a perfect spot for your holidays photos.
When: Monday, December 5, 2022 – 5 pm to 8 pm
Web: N/A
Where: Lago Vista
---
Lago Vista Trail of Lights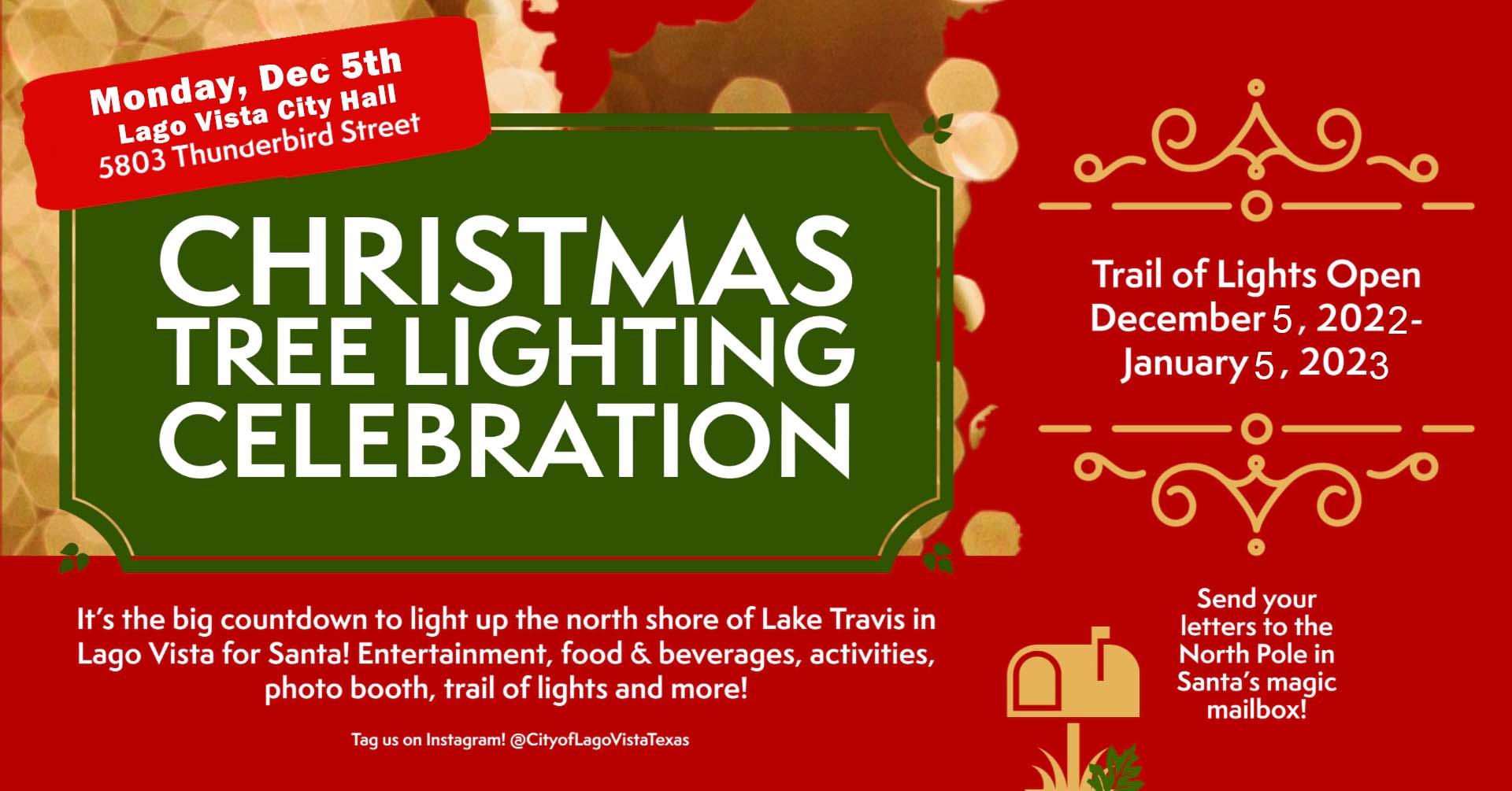 The Lago Vista Trail of Lights will be open December 5, 2022 thru January 6, 2023, and makes for a perfect spot for your holidays photos.
When: December 5th, 2022 to January 5th, 2023
Web: Lago Vista Holiday Trail of Lights
Where: 5803 Thurderbird St.
---
Lake Travis Lighted Boat Parade East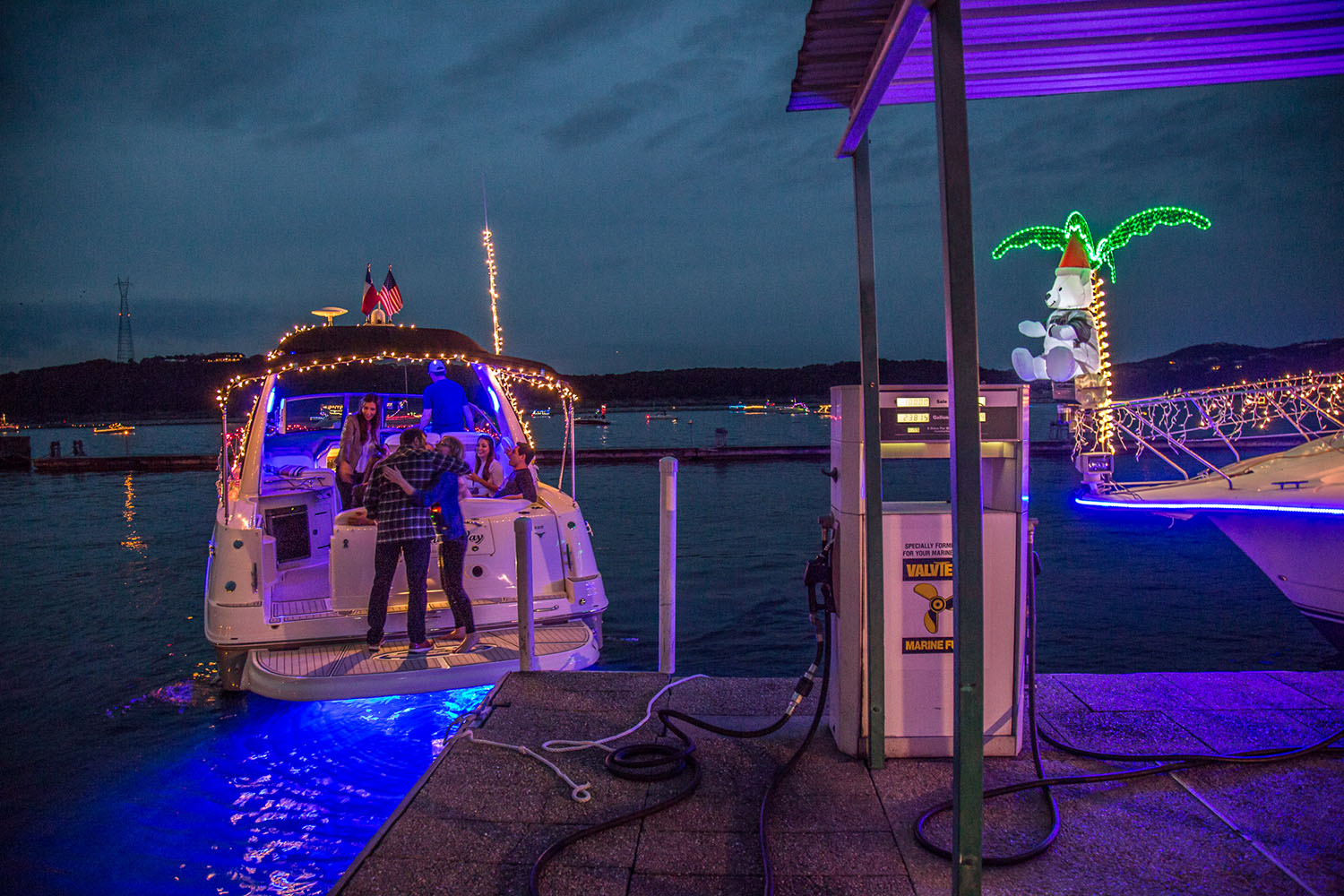 Join us for our annual Lighted Boat Parade at Safe Harbor Emerald Point. Come line up for the parade around 6:15 pm in front of the marina and then join us as we head toward the dam and circle back.
Everyone is welcome to view the parade from the marina or restaurant and join for the after party at the marina restaurant. There will be an after party, live music, and trophy announcement will take place at the Palapa bar at the marina restaurant. There will be refreshments available for Members but everyone is welcome to come. Since the restaurant is closed, there will not be food/drinks available for the general public.
Live Music will be from 7:30pm – 9:30pm by the rock band MARS! The entry fee is one new, unwrapped toy or donation to 501c3 Brown Santa Program (www.brownsanta.org). You can drop off donations early at the main office or day of the parade they can be dropped off at the Palapa.
When: Saturday, December 10, 2022 – 5:30 pm to 9:30 pm
Where: Emerald Point Marina