Jaws on the Water on Lake Travis has been postponed for the 2022 Season
Beginning June 2021…You're Gonna Need a Bigger Boat
Yes it's back. The summer's most sought after movie event returns for it's 7th year (after a COVID break in 2020). JAWS ON THE WATER returns to The Volente Beach Resort and Beachside Billy's on the shores of Lake Travis.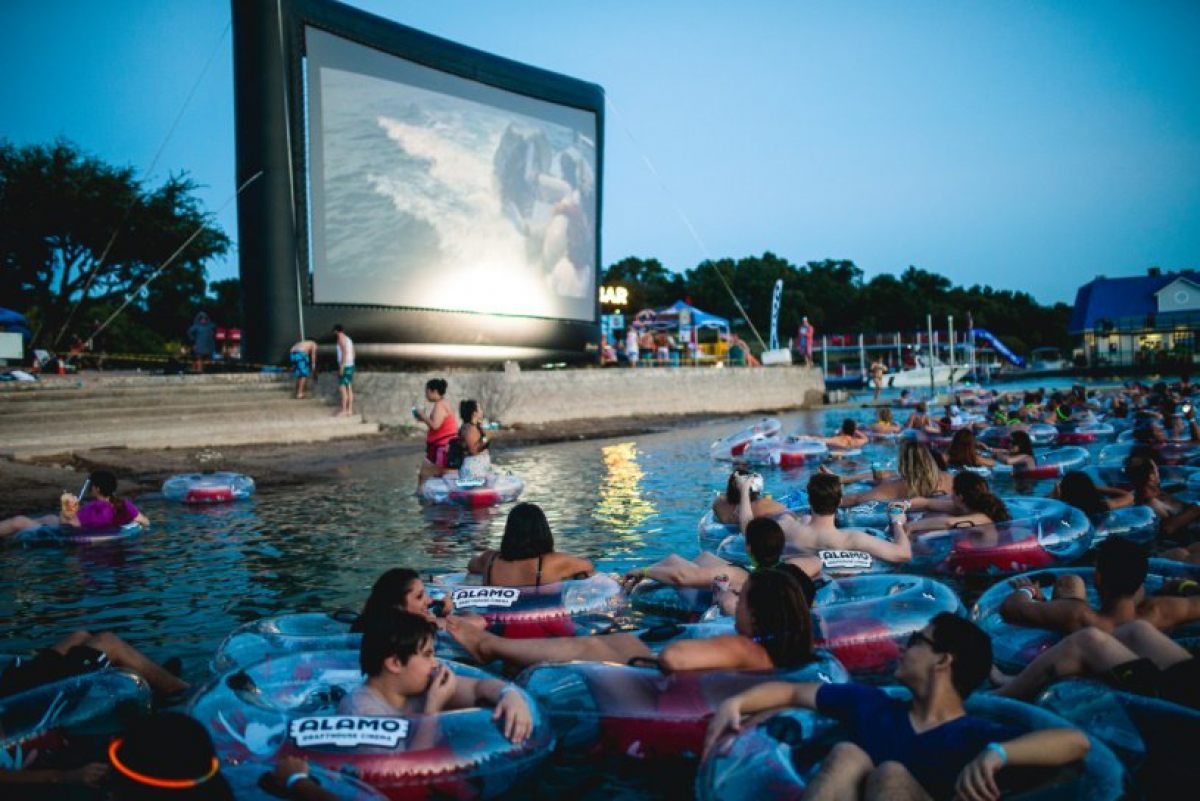 Tentative Start Date is Saturday, June 11th, but we have no ticketing info yet.
Related Links:
Lake Travis Vacation Rentals
Lake Travis Hotels
Lake Travis Boat Rentals
Stay the night "on-property" at Volente Beach Resort's Bungalows. Rent a boat at the on-site VIP Marina.
Movie
Location: Volente Beach Resort / Beachside Billy's
Phone: (512) 258-5110
Tickets: Here
Stay
Location: Volente Beach Bungalows
Phone: (512) 619-8360
Reserve: Here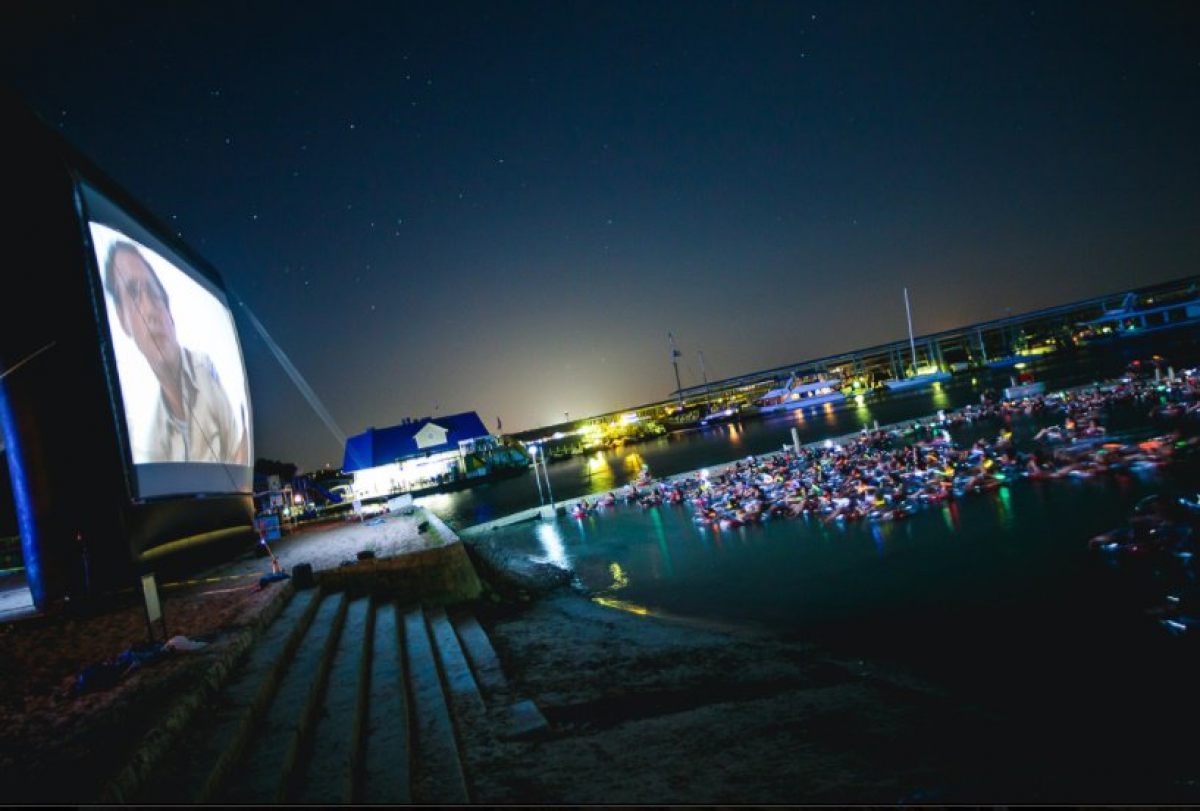 The Resort at Volente Beach Waterpark and Restaurant is located on the shores of Lake Travis, it's the perfect getaway for children and adults alike on a hot summer day. Pools for children and an adult only pool with a swim up tiki bar. Sandy beachfront and 3 volleyball courts.
Waterpark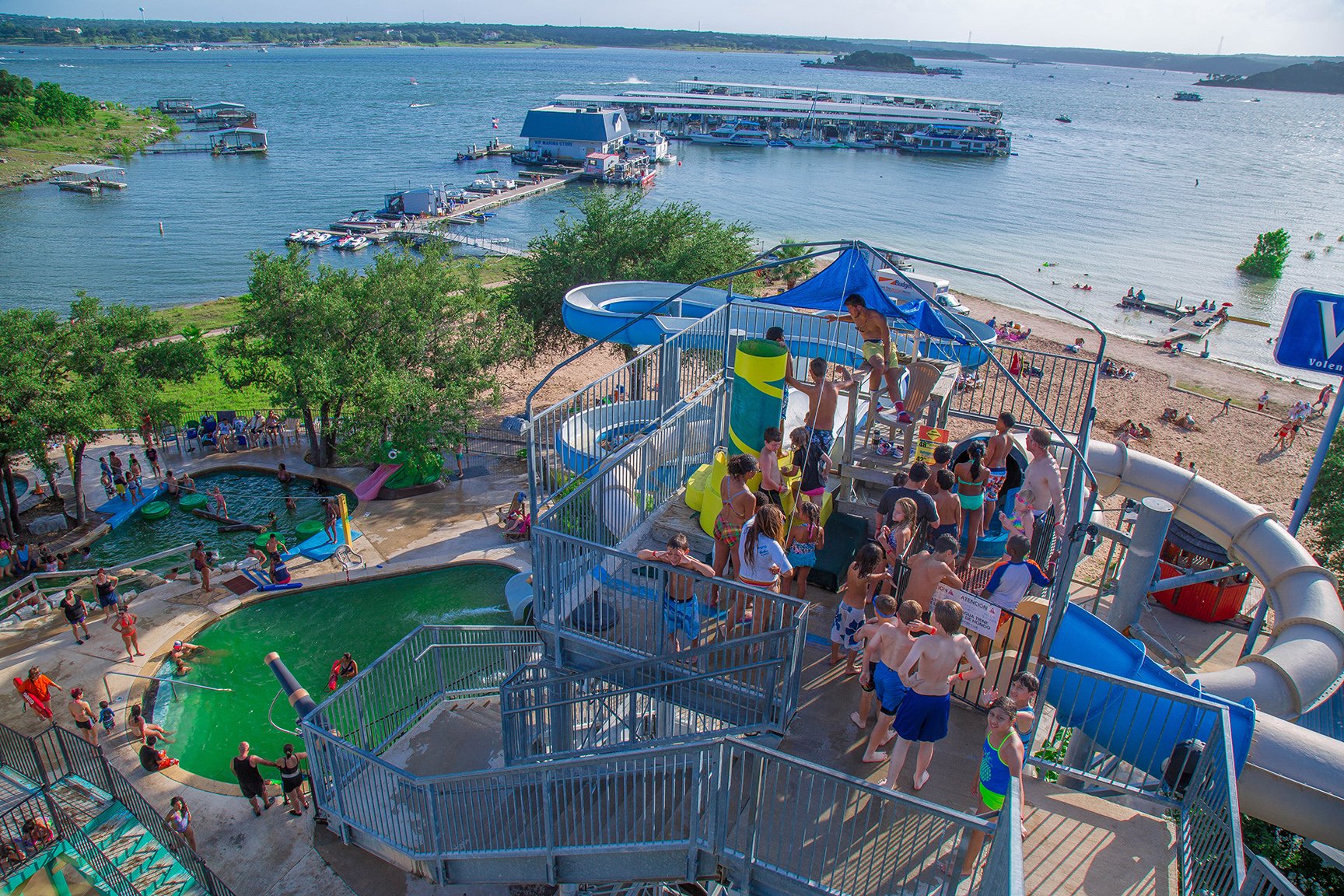 The Resort at Volente Beach offers a wide-range of exciting rides the whole family will enjoy. The Pirate Ship is pirate themed play area where children can roam and explore. There is even a slide included on the ship. Gator's Crossing offers a unique challenge where children must leap from one float to the next, which has a rope for added support, to get to the other side. Parents can help children make their way across if needed. For those who want to relax and soak up the sun, then the Lazy Lagoon is the perfect spot. The Lazy Lagoon features a waterfall fountain in the middle of the lagoon where guests can cool off if they get too hot. The Sidewinder is a fast-paced ride that is sure to give guests thrills.
Restaurant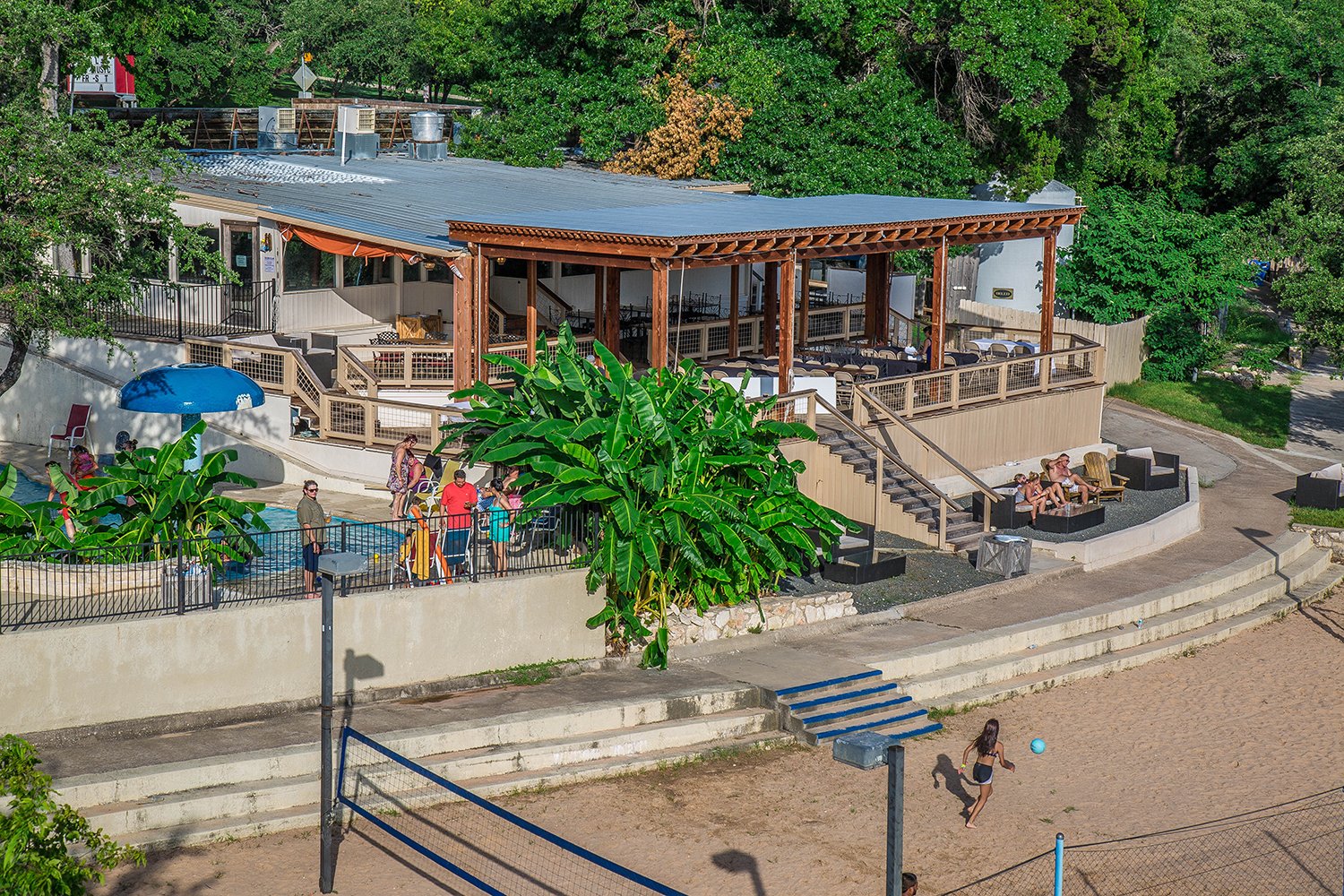 Beachside Billy's offers an upscale casual restaurant specializing in hand-cut steaks and fresh seafood. We have a beach bar and grill with the best burgers on the lake. Picnics are permitted, so load up the cooler and come on out. We have plenty of options for the kids as well. We ARE accessible by boat. We have boat access docking via our own courtesy docks.