John Arthur Martinez
From the Country Rendezvous in France with Mark Chesnutt & The Greencards to the Grand Ole Opry with Carrie Underwood & Charlie Pried to his birthplace of Austin, Texas with Elton John, john Arthur martinez has proven his music grades well on any stage in the world. With his new releaseYou Play My Heart, martinez has definitely earned himself an A. His flowing melodies carry stories told by a true Texas songwriter, with evocative lyrics inspired by wide open spaces, friends, family and the wayfarers who populate our lives in unexpected ways. Martinez's latest is filled with the spiritual and creative energy of Texas' Hill Country, where he lives in Marble Falls, west of Austin and musical influences that range from Bob Wills to Carlos Santana, Asleep at the Wheel to George Strait, from Rodney Crowell to Johnny Rodriguez.
Martinez's pedigree as an Americana artist of the first caliber was already stamped well before he attracted the attention of Charlie Robison, who encouraged him to audition for TV's "Nashville Star." Martinez won second, ahead of Miranda Lambert. That opened doors to a record deal with Dualtone (Lone Starry Night), produced by Matt Rollings of Lyle Lovett's band, hit #49 on Billboard's Top Country Albums chart), his debut at the Grand Ole Opry on a bill with Charley Pride and Carrie Underwood, as well as several European tours and other proud moments. But martinez's roots, and his heart, lie squarely in Texas, not Nashville. His music, further nourished by his Mexican-American heritage, contains an earnestness one can't always hear in the output from Music Row.
He wears a cowboy hat, but more out of deference to Texas and his ancestors, as he is no hat act. He finished in second place to Buddy Jewell on Nashville Star in its first year, but extrapolating a mainstream stereotype from that would just be wrong. He is heart and soul and defies categorization. He is erudite, world wise, and yet hasn't lost touch with his roots. He is as much at ease in a work shirt, and he is on the podium. It is time to take another look at this self-realized man.
Three years on hiatus provided time to reflect about what's important- family, friends, and song, and now john Arthur martinez reemerges. In fact, the impeccable songwriting on this new CD is a testament to that new energy and new direction. PURGATORY ROAD presents a solid collection of story- songs that flow with melody, memories, pure emotion and martinez's unique brand of Americana, infused with folk, Latin and country. Amazing songwriters abound; the company one keeps, with co-writes from Kent Finlay, Jan Landry, and Mike Blakely. He pens and partners on all but three of the tracks, Walt Wilkins and Liz Rose, John Greenberg and Bill Murray, and Vince Leggett contribute tunes of their own. The title track is a dark, downbeat twist on the murder ballad, which explores the dynamic of these rough economic times. The production textures are superb throughout, from the Latin groove of 'Que No Puede Ver' to the rolling country-rock of 'On the Run' to the rumbling, accusatory 'You Can't Out Drink the Truth'. The Texasborn martinez, who caps/un-caps his name as a nod to childhood friends and poet e.e. cummings, casts a canny eye on today's landscape, and brings a powerful set of snapshots anchored in the reality of our times.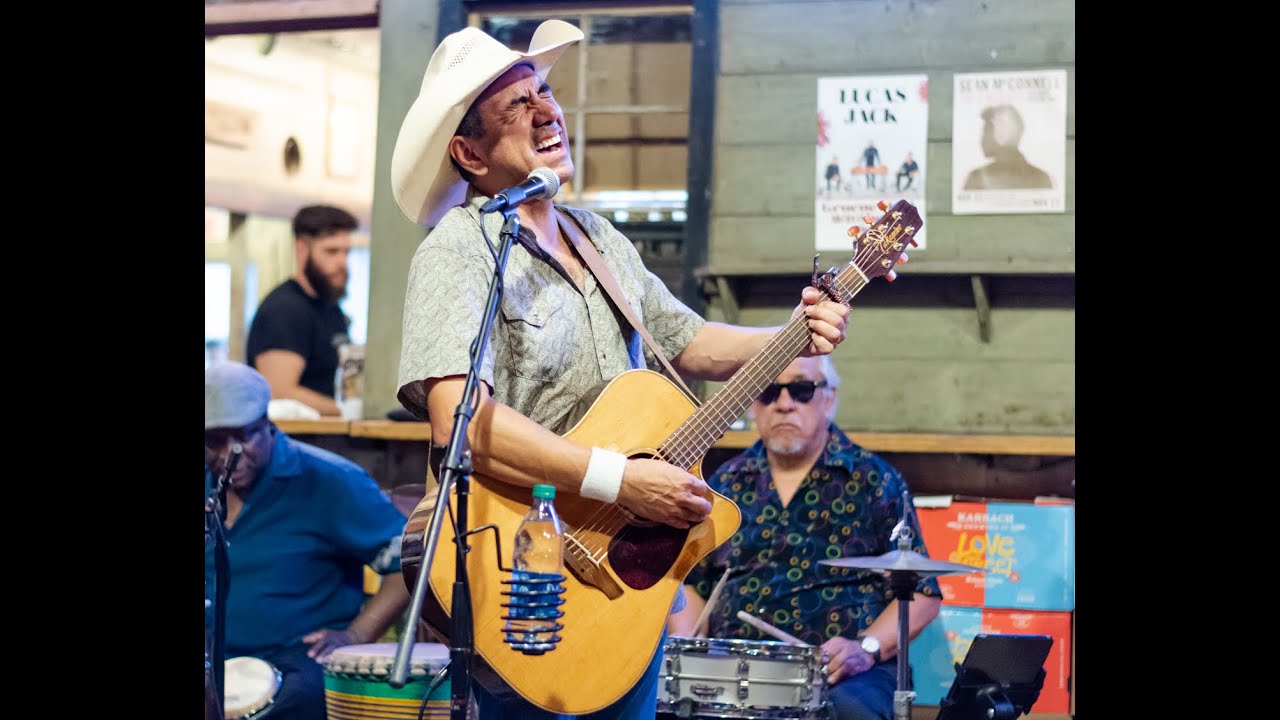 Event Venue
---
Torr Na Lochs is a 180 acre destination Texas Hill Country winery and vineyard. Beautiful views, Longhorn cattle, tasting room, live music.