Industry Night at Vivel
Monday nights just got a whole lot better!
From 4pm-8pm we're offering a special industry night deal to restaurant and hotel employees that's too good to pass up!
Lakeway/ Bee Cave area hospitality workers can enjoy 25% off all food and drinks, a perfect opportunity to unwind after a long shift!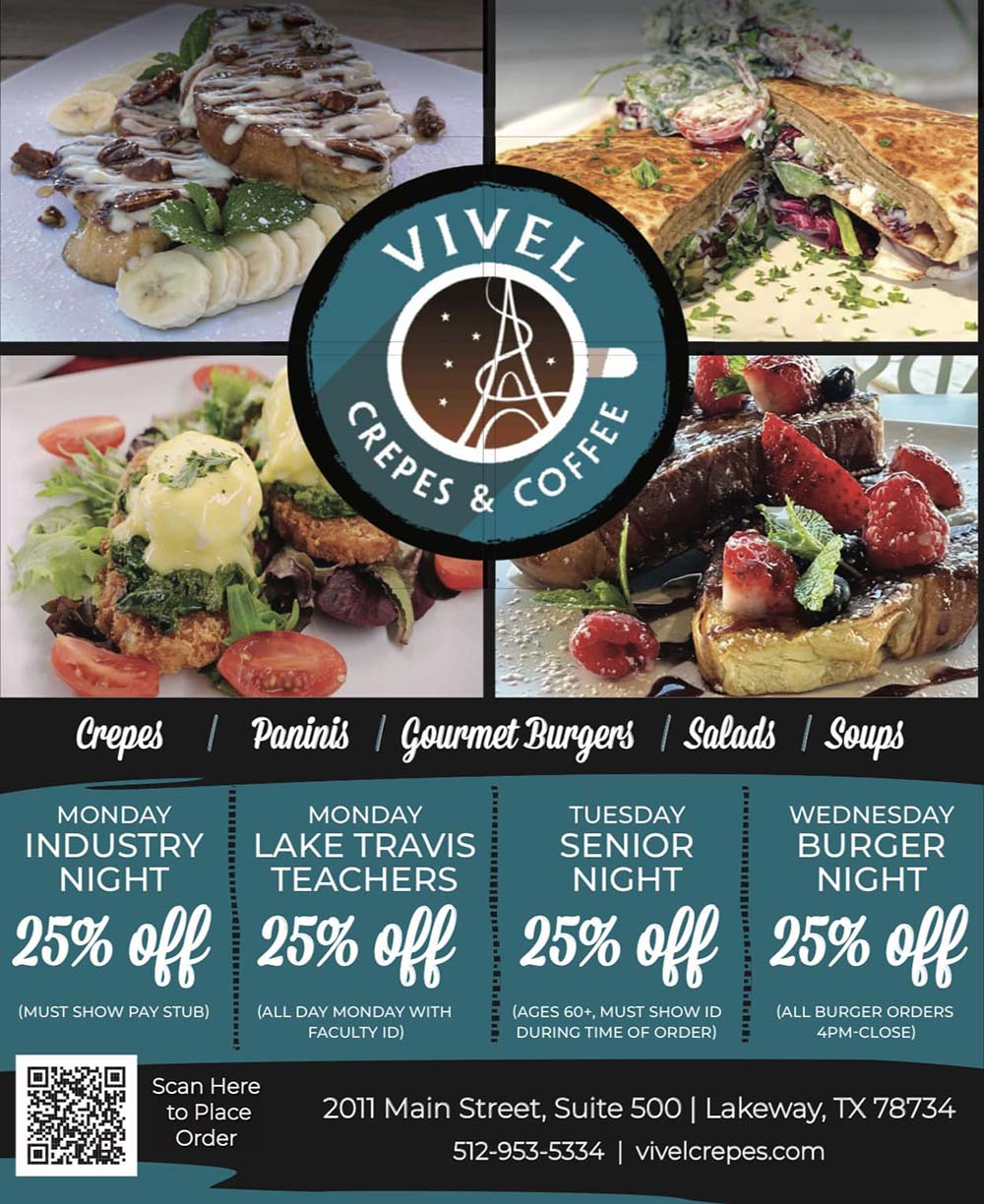 SEE MORE
Event Venue
---
Vivel, a Lakeway restaurant and coffee shop, offers sweet, savory and brunch crepes, hamburgers, paninis, soups and salads. Drinks includes coffees, teas, smoothies, gelato/coffee frapes and sodas.